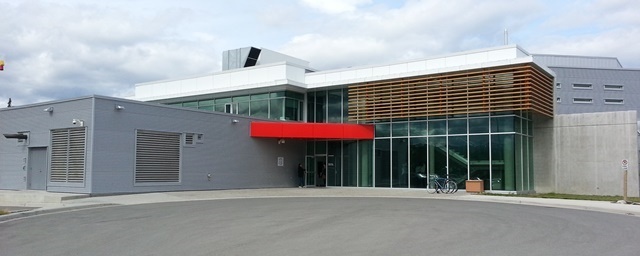 Whitehorse Correctional Centre (File Photo)
The Yukon NDP's leader says treatment of mental health and use of solitary confinement needs to be addressed.
The leader of the Yukon N-D-P says the Michael Nehass case is concerning.
Liz Hanson, whose party has been pushing the previous government for years about the Whitehorse Correctional Centre, and solitary confinement as the Nehass case played out, says the Yukon man is falling though the cracks, and more needs to be done to address issues with mental health in the judicial system.
"What we've been calling for, for a very long time, is an independent inquiry into Whitehorse Correctional Institution and the circumstances, not just around this particular case, because this is the most public case. We don't know what other individuals may have suffered similarly."
Hanson says she was shocked to learn the charges against Nehass had been stayed, adding that's not acceptable for the crown to wash their hands of the situation, and have someone else pick up the pieces.
Michael Nehass spent up to 23 hours a day in solitary confinement at the facility and Hanson says the impacts affect more people than just the inmate.
"It affects inmates, it affects the people who are charged with working them because it's traumatic for them as well and it runs contrary to what we all thought was going to be a community correction centre that was going to work towards rehabilitation and reintegration into our community."
Hanson is encouraging Yukon Justice to follow the Howard Sapers report out of Ontario, which recommends prohibiting the segregation of inmates with mental health issues.