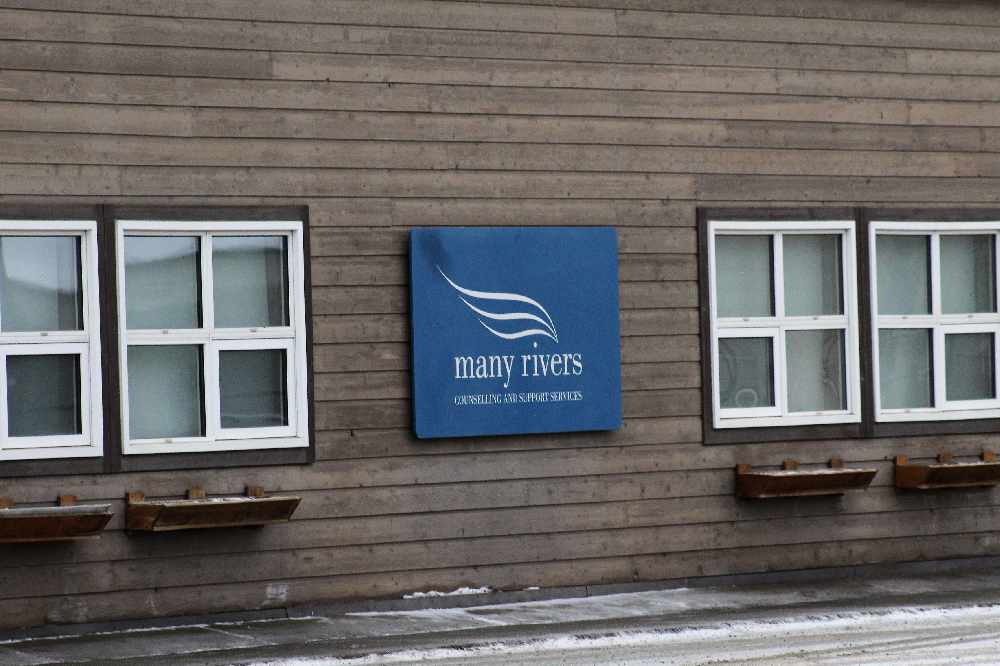 Officials with Many Rivers Counselling and Support Services have released a statement after settling a strike that dragged on for 12 weeks. Photo: John Kennedy/CKRW.
After agreeing to a new contract with employees this week, Many Rivers Counselling and Support Services is making their first public comment in months.
The board of directors and management group of Many Rivers Counselling and Support Services says they are extremely pleased with a new Collective Bargaining Agreement for employees.
A release from Many Rivers says the collective bargaining process is complicated and requires a considerable amount of thought and analysis in order to respond to employee demands, and protect non-profit funding.
The statement says while the negotiations were difficult, they are satisfied the new contract is fair and reasonable for both sides.
Many Rivers says they are now focused on resuming services, and the Whitehorse office will open February 6th, and those in Dawson City, Haines Junction and Watson Lake open February 7th.
The unsigned release with Wednesday's date is the first public comment since workers went on strike in early November.
The new five year deal reached Tuesday contains a wage increase, more flexible scheduling, and the ability for counsellors to meet with specialist clinical supervisors during work hours.