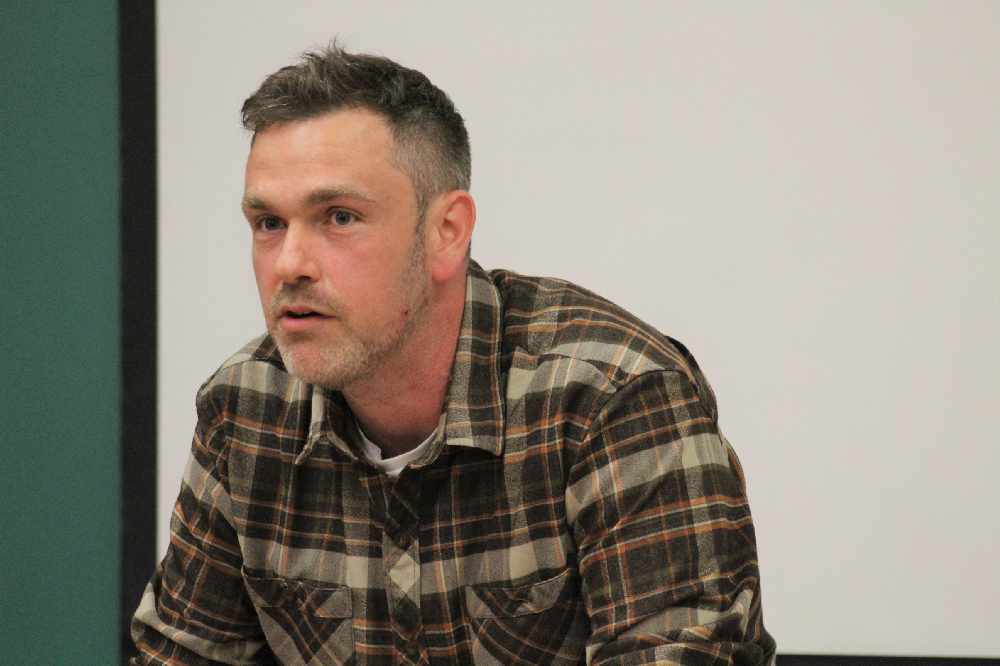 Many Rivers Counselling and Support Services Society Board Member Jordan Aslett speaks at Thursday night's meeting. Aslett and other board members tendered their resignations at the meeting. Photo: John Kennedy/CKRW.
Facing an insurmountable debt and loss of Yukon Government funding, the board says it has exhausted all options and had no other choice but to resign.
The new board of directors for Many Rivers Counselling and Support Services in Yukon has resigned.
Thursday night's town hall at Yukon College saw close to 40 people express their anger, sadness, and confusion with the Yukon Government after the board announced they were $519,000 in debt. The meeting heard there was no support coming from YG, and the board could no longer continue.
Director Jordan Aslett says the new members tried everything they could to pay off the previous board's debt.
"For this reason we have decided to resign from the board," Aslett told the meeting. "Client files are currently secure onsite and have been transferred to the Yukon Government (as of Thursday). Health and Social Services has received our keys, and all our building codes and passwords."
Although the board of directors has resigned, the society itself still remains, and was not dissolved.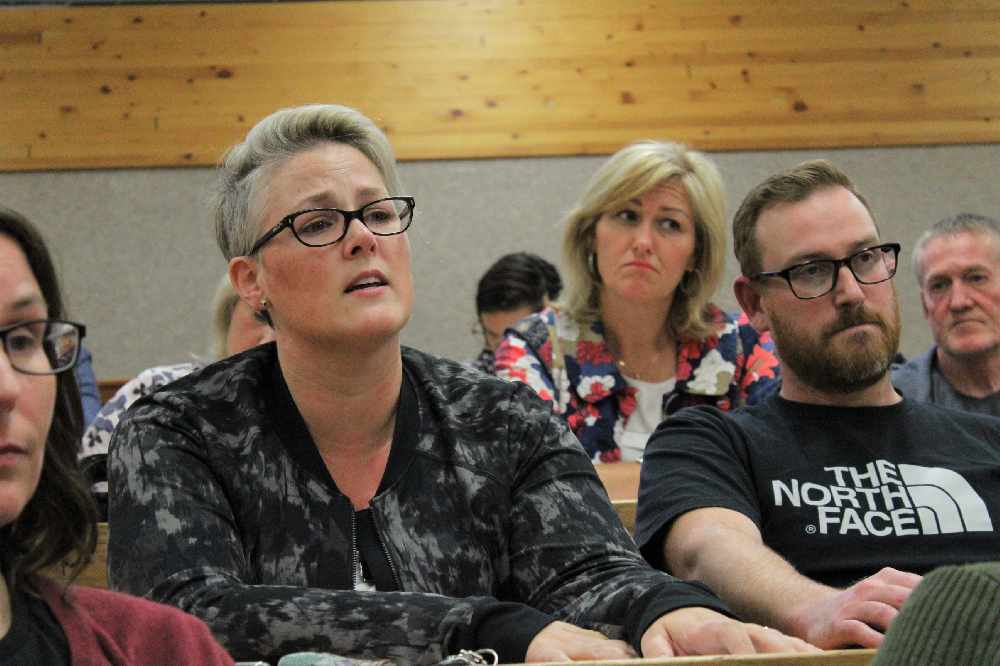 (An emotional Brandon Murdoch addresses Thursday's meeting. Photo: John Kennedy/CKRW)
Brandon Murdoch, who was a counsellor laid off from Many Rivers shortly after the 11 week-long strike says the previous Executive Director Brent Ramsey is to blame.
"We went on strike to fight this board and to fight this executive director who was taking advantage of public funds," Murdoch said as gasps filled the room. "And (the previous board) was not being held accountable by the Yukon Government, who is responsible for this funding agreement."
YG announced last Friday, two Non-Government Organizations and their Mental Wellness Hubs in rural Yukon would receive funding for counselling services under a new model.