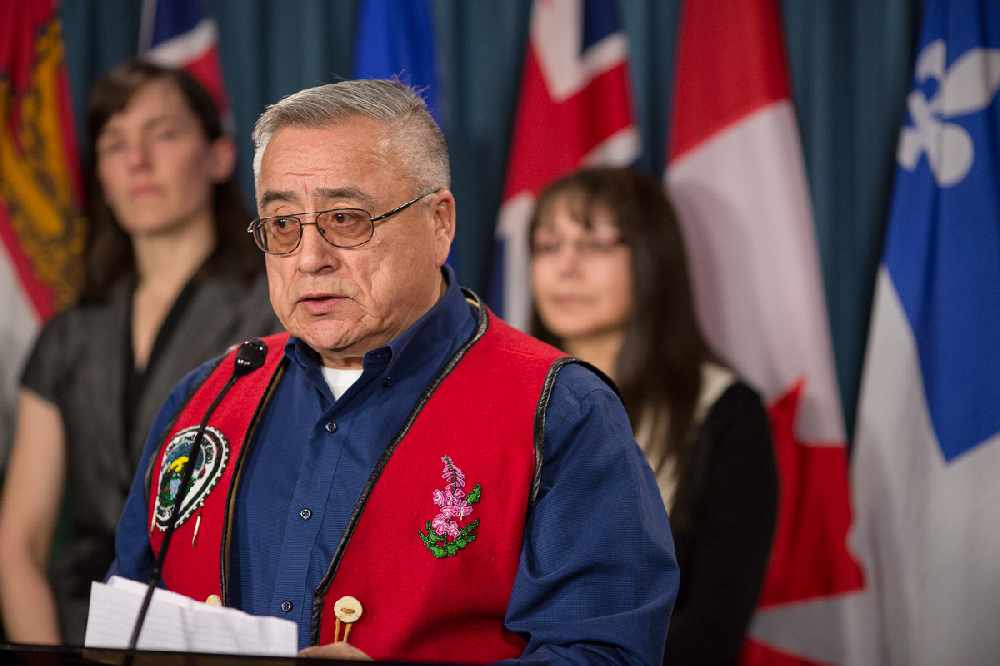 Simon Mervyn speaks at a March 2017 press conference in Ottawa as the Peel Watershed case is heard by the Supreme Court of Canada. Mervyn won another term as Na-Cho Nyak Dun First Nation Chief. Photo: Justin Van Leeuwen.
Simon Mervyn gets another term as chief while there are three new faces and two returning members of council.
Simon Mervyn is back at Chief of the Na-Cho Nyak Dun First Nation in Mayo.
Mervyn won Wednesday's election by just six votes over Dawna Hope.
Mervyn got 89 votes, Hope 83, Dennis Nicloux 61, and Nancy Hager 38.
Roberta Hager was elected as Deputy Chief.
Sharon Peter, Barb Buyck, Andy Lucas, and Irene Johnny were elected as councillors.
Peter and Johnny were re-elected to council.
Over 270 citizens cast ballots in the election in both Whitehorse and Mayo.
The First Nation will pick a youth councillor at the 2019 General Assembly.