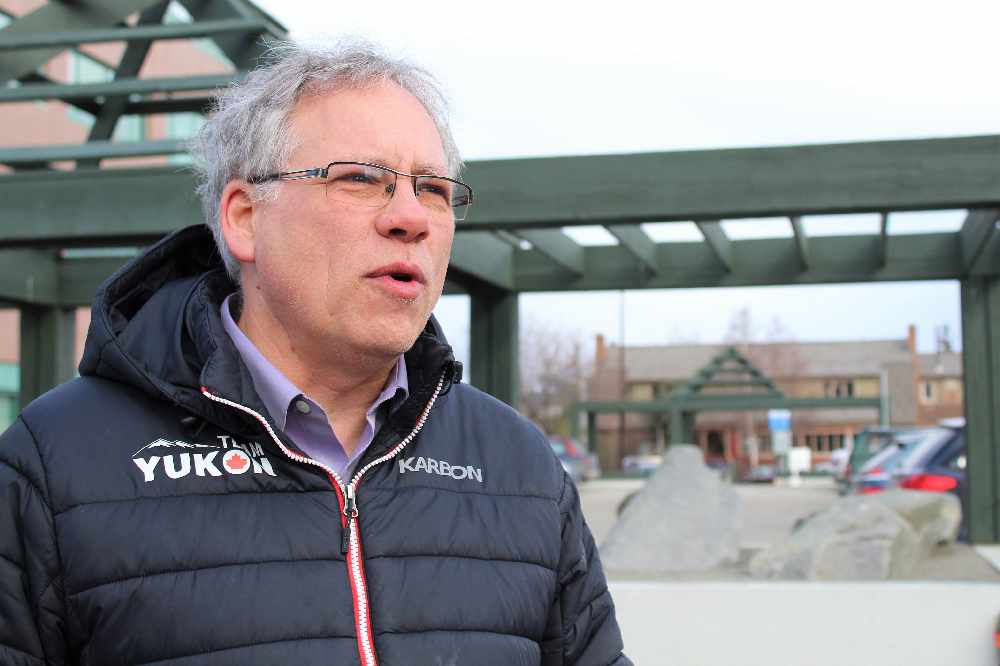 PHOTO: Minister John Streicker By John Kennedy / CKRW
Minister of Community Services John Streicker wants Yukoners to think more about what they can do to help reduce the use of single-use plastics.
A new initiative to raise awareness on single-use plastics in the territory is being talked about by Yukon's Minister of Community Services.
Minister John Streicker invited media out to the Elijah Smith building in Whitehorse on Tuesday morning to discuss the pressing issue of single-use plastics.
Streicker says the work toward a reduction of single-use plastics in the territory is in the works.
"we've seen it work in the Northwest Territories, it reduced single-use bags by 70%. That's why we're doing it and it's not just plastic bags, it's plastic and paper bags. If all we do is a switch from plastic to paper, we really haven't gotten a better solution."
Streicker made the announcement With Mayor Dan Curtis while standing next to a 4-foot tall, 350-kilogram bale of plastic.
He says each person in Yukon generates 1 ton of plastic each year, and more than 2,200 tonnes of it are put in landfills each year.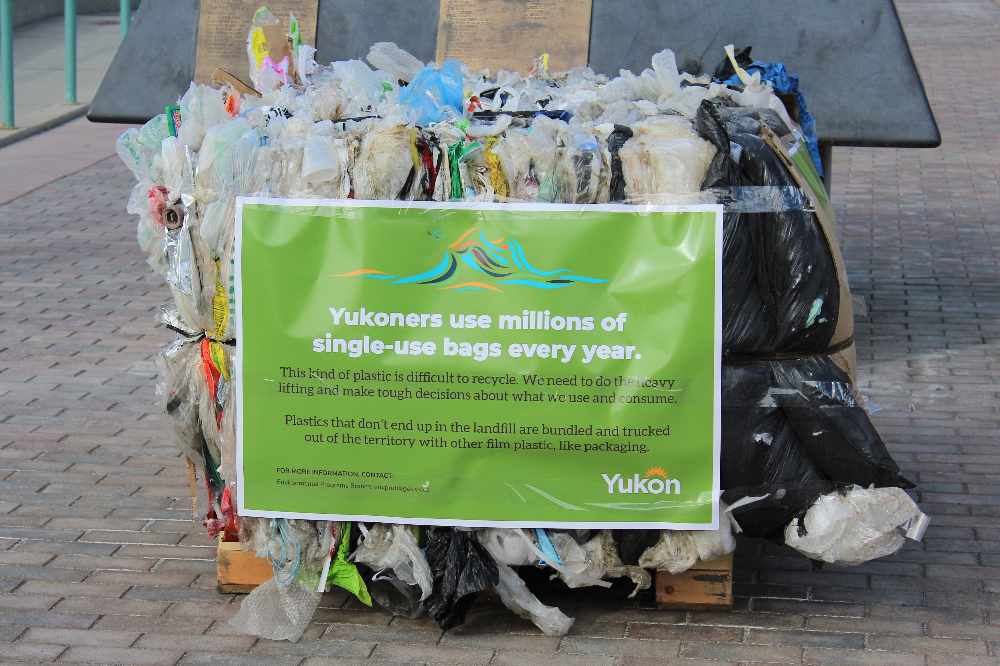 Curtis says placing these bales around Whitehorse will really bring Yukoners face to face with the ugly truth about plastics.
"No one government can really find a solution, I think its really a personal responsibility. I know that we spend 3.5 million dollars for the landfill in Whitehorse, and If we don't do something, if we don't start diverting more material like plastic, by 2043 it's going to be full," said Curtis.
He says the territory has done so well with other products like cardboard, and that he's honoured to see 3 of these plastic bales around the city.
(PHOTO: A bale of plastic sitting near the bronze statue By John Kennedy / CKRW)