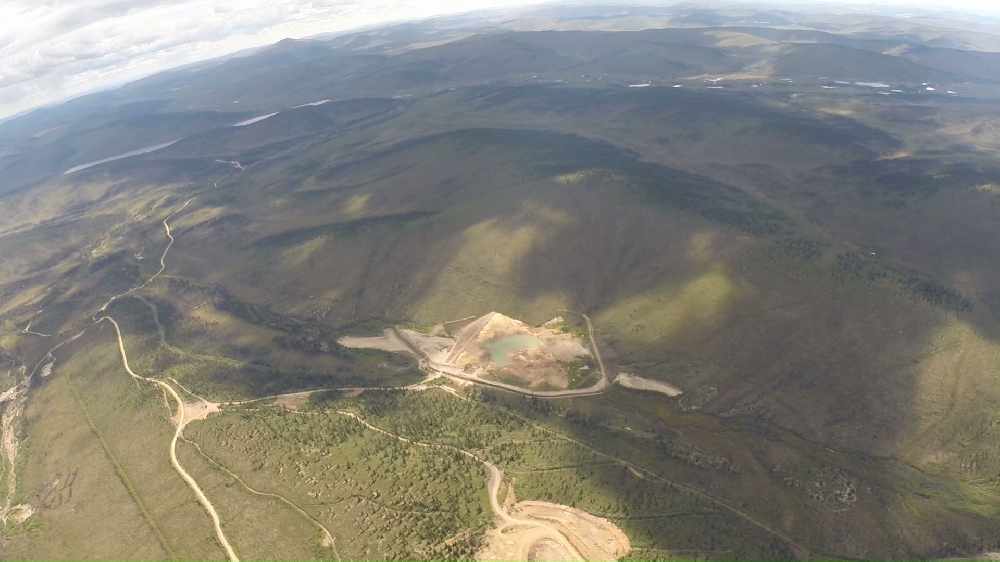 The Mount Nansen Mine tailings dam. The abandoned mine has new owners and a remediation plan. Photo: Yukon Conservation Society.
After years of talks and court filings, the long-abandoned mine will see new owners work with governments to clean up and work the property west of Carmacks.
An abandoned mine in central Yukon has been sold.
The Yukon Supreme Court is approving the transfer of the Mount Nansen Mine west of Carmacks to the Alexco/JDS group.
A release from the federal government says the sale will allow the new owners to pursue future work at the former gold and silver mine while obligating them to remediate contamination from past mining activities.
The purchaser will now accelerate remediation plans with preparation for submission to environmental regulators.
The release says Canada, Yukon, and the Little Salmon/Carmacks First Nation will work with Alexco/JDS to fund remediation, with a goal of completion in 10 years.
The former owner, BYG Natural Resources, ceased mining operations in 1999 after failing to meet its water license requirement.
An appointed receiver then abandoned the property.