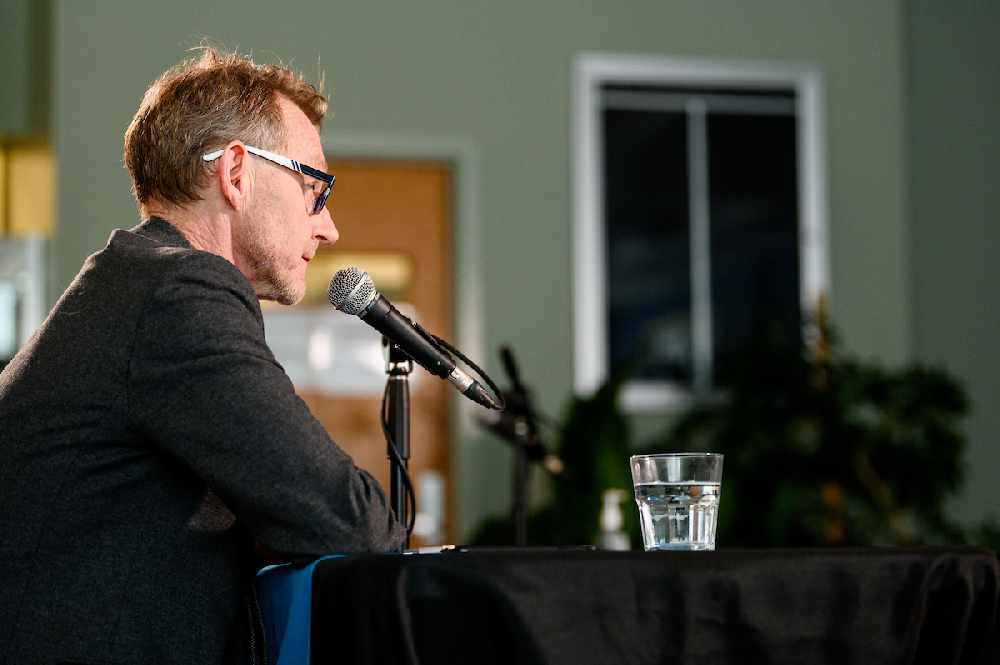 Photo: Alistair Maitland Photography/Government of Yukon.
CMOH Dr. Brendan Hanley cannot make decisions on reopening during an election period.
After the first variant of concern COVID-19 cases were discovered in Yukon last month, Chief Medical Officer of Health Dr. Brendan Hanley announced that there are no active cases of COVID-19 in the territory once again.
Dr. Hanley says that variants of concern are the biggest threat to more surges in cases and that Yukoners need to remain vigilant to prevent the more severe spread that variants cause.
"We're all tired. But we have to face the reality that we are not through this yet. I think we are getting close, but Canada and most of the world has a rough period to go through first, and we can't be completely isolated from that harsh reality."
Hanley says the P.1 variant, first identified in Brazil, is particularly concerning due to its ability to re-infect those who have previously recovered from COVID-19.
He says there are still enough Yukoners that aren't vaccinated that could potentially cause an outbreak.
He says that while he is confident that vaccines and public health measures will help end the pandemic, opening up now isn't safe.
"No matter how much ice and snow we have now, spring and summer will get here, and so will the end to this pandemic. We're all looking forward to enjoying the Yukon summer, and even to rediscovering places beyond. Let's stick together for the next few weeks. Keep up with the vaccinations, and I promise we will get there."
The third round of mobile vaccine clinics in rural communities is ongoing for community residents that still want vaccines.