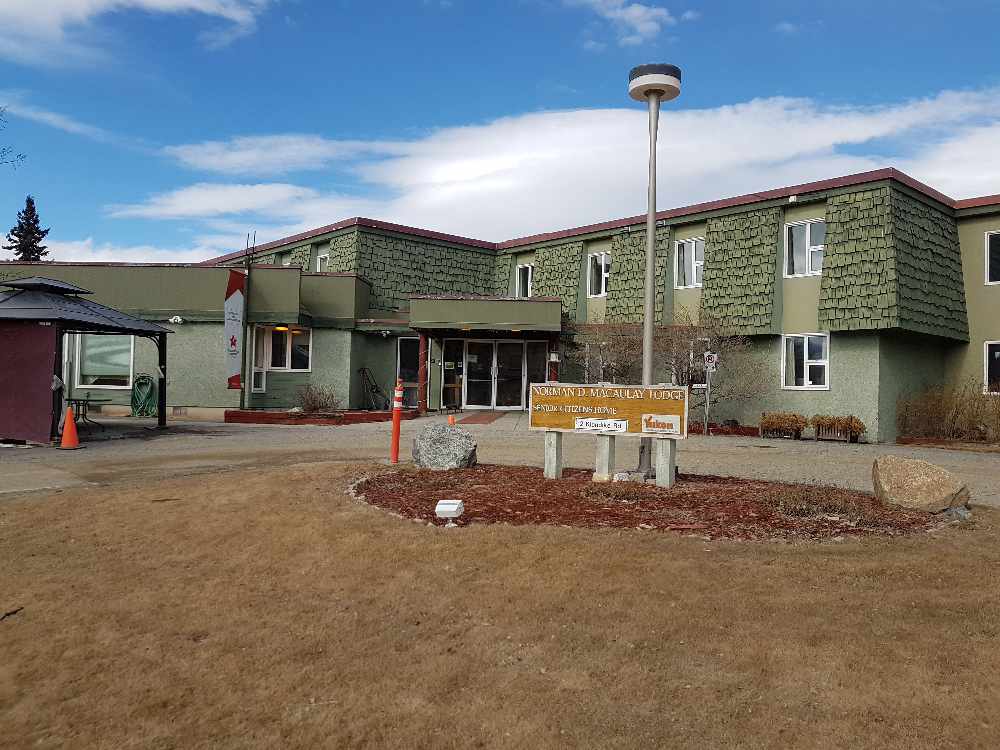 The Maculay Lodge in Riverdale. Photo: Tim Kucharuk/CKRW.
The long-term care facility now sits empty after the building's residents were transferred with the opening of the new Whistle Bend Place.
Yukon Health and Social Services say the fate of the now-closed Maculay Lodge in Riverdale is still up in the air.
The department's Pat Living says no firm decision has been made on what's next for the former long-term care facility.
"I can tell you we have someone in place to ensure the integrity of the building, to make sure the power is kept on, the lights are kept on, and the building is safe and secure," Living said. "But at this time, we have no decision on what will happen with it in the future."
Living says any decision will involve input from other departments and stakeholders.
"I think those will be made jointly by ourselves, by Highways and Public Works, (and) there may be others who may want to have input into what would happen there." Living said.
Most residents were transferred from the 50-year-old building to the new Whistle Bend Continuing Care facility over the past six months.
Other residents took the option of going to Copper Ridge Place or the Thompson Centre.