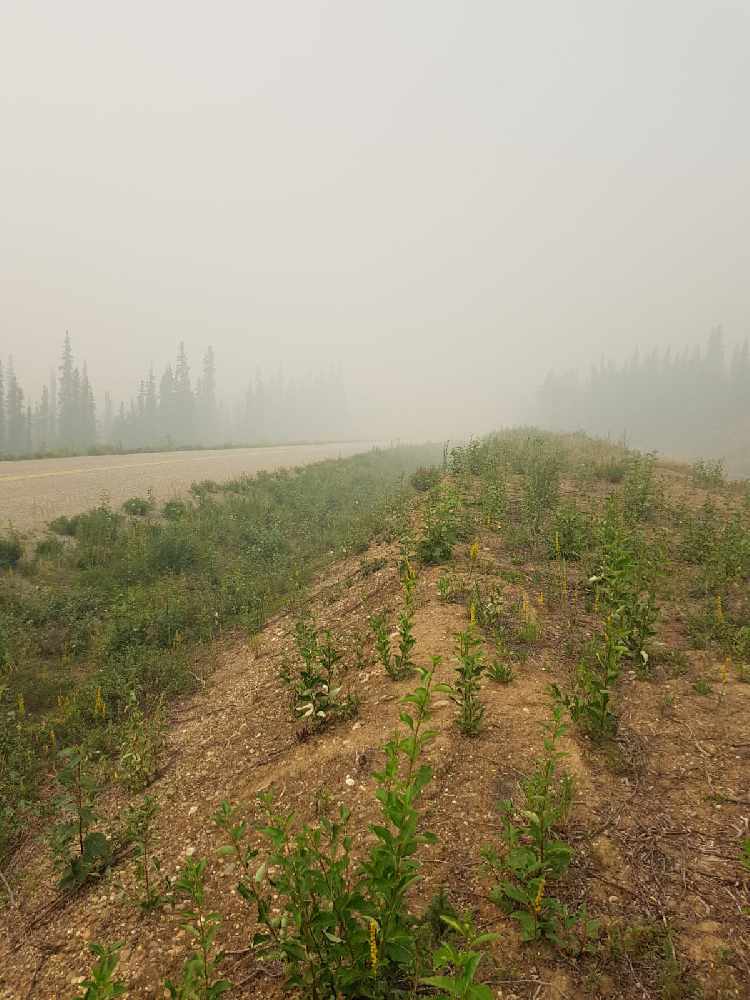 Visibility on the North Klondike Highway has dropped considerably due to fire smoke. Photo by Protective Services
Yukon Wildland Fire Information says motorists should continue to expect delays when heading to Dawson on the North Klondike Highway.
There will be delays on the North Klondike Highway if you're heading to Dawson, according to Yukon Wildland Fire Management.
Fire information officer Mike Fancie says Wednesday's efforts to suppress the Pigue Creek Fire wasn't overly successful, as thicker smoke prevented a burnoff operation from being effective.
He says the even though the highway is open crews are still manning the flames to keep them at bay.
"At one point the fire did jump a fireguard, growing to a spot fire nearly half a hectare in size, but crews were quick to put it out."
Fancie says crews are assessing today's plan.
"the changing conditions on Wednesday gave us limited opportunities to make the progress we would hope to make, however, today is a new day."
Fancie says high smoke levels have resulted in low visibility in the area, prompting Fire management to place flaggers along the highway to guide motorists safely through the smoke.
He says the area fires have been suffocating in their own smoke, resulting in lower levels of fire activity.