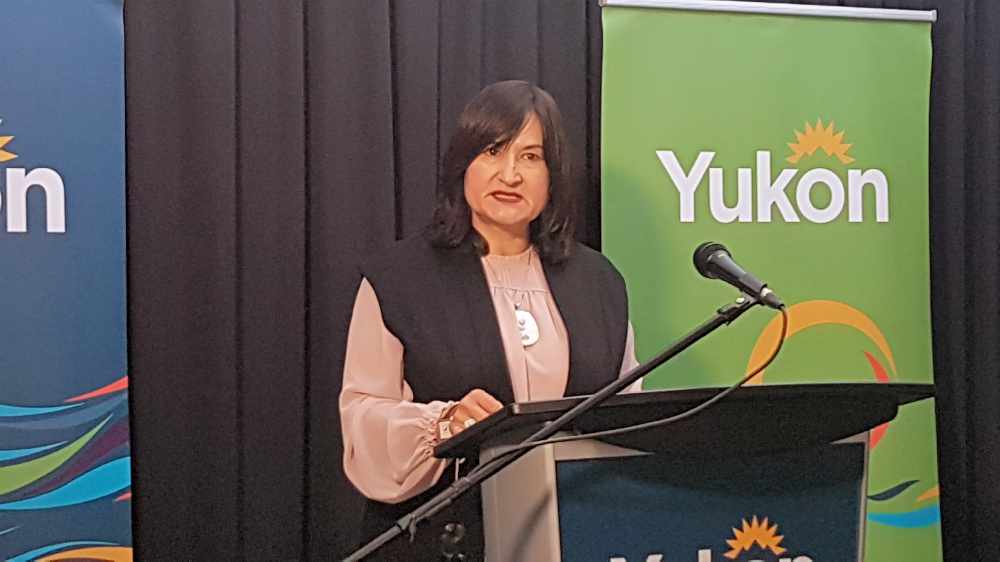 Health and Social Services Minister Pauline Frost. Photo: Tim Kucharuk/CKRW file.
Yukon's Health and Social Services minister says a number of actions are being planned after residents voice concern over the number of people loitering and causing problems for the neighbourhood.
The Yukon Government says it is working to address what area residents are calling an unruly situation at the Whitehorse Emergency Shelter.
Health and Social Services Minister Pauline Frost writes in a statement she's met with the city, local businesses, and residents and agrees the situation is unacceptable.
She says a Block Watch patrol is being started, and in conjunction with RCMP, the Justice Department, and Kwanlin Dun First Nation, a Community Safety Officer program is being explored.
Frost says plans are in the works to redesign the entrance and exterior space, and to have a full-time EMS worker at the shelter. As well, meals are being provided to guests only, and the doors are closed to non-shelter guests at 9 p.m.
She writes individual case plans are being worked on with clients of the shelter, along with programming with community engagement activities.
Frost says the vision is for the shelter to become a place which welcomes everyone and helps all members of our community thrive. She notes the shelter isn't there yet but is hopeful the goal can be achieved with partners.
Last week, Alexander Street residents appeared at city council asking for a beautification project to be reconsidered as they say there are large gatherings of homeless and marginalized people who are conducting unwanted and in some cases illegal activity.
They say it has increased since YG took over operations of the former Centre of Hope from the Salvation Army in January.