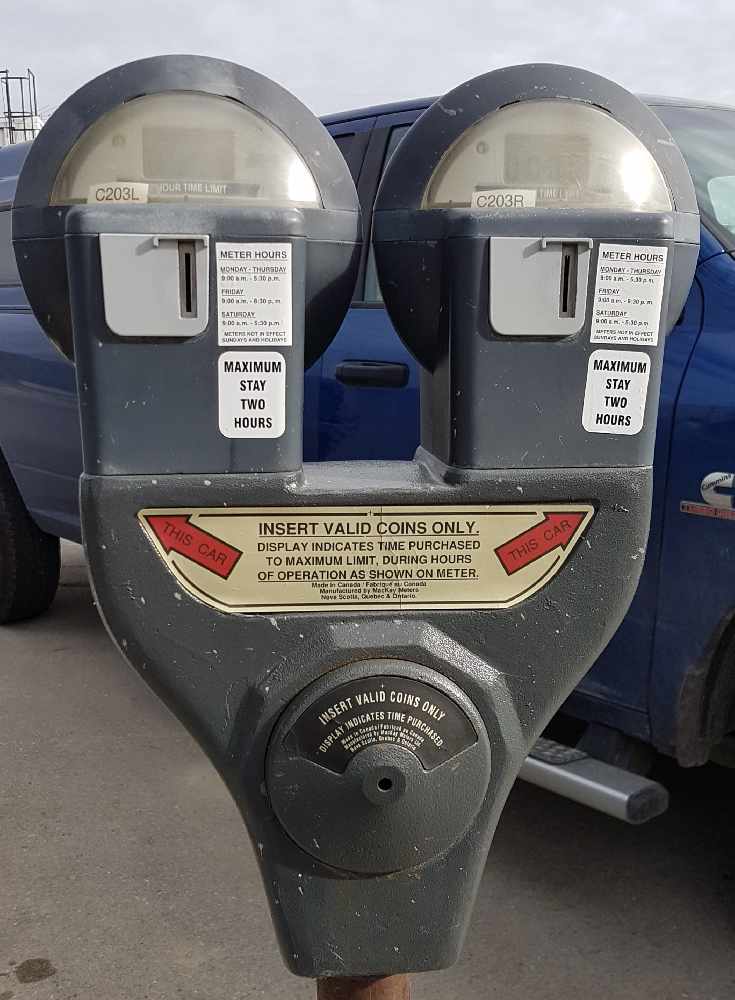 Make sure you are stocked up on quarters as parking metres are back in play starting Monday. Photo: Tim Kucharuk/CKRW.
The city says you will have to start plugging the meter when you are downtown again as of Monday.
The free parking party is over in Whitehorse.
The city says bylaw officers will being enforcing parking meter payments starting on Monday.
A release says the payment of metered parking spaces is set to ease pressures on downtown parking spots as businesses return from the COVID-19 shutdowns.
Parking tickets can still be paid online or through cash payments dropped off at the second avenue dropbox.
The city suspended parking fees in late March in order to to reduce contact while paying and to assist with COVID-19 prevention measures.
Enforcement still took place in two-hour parking zones during the time parking meters were offline.