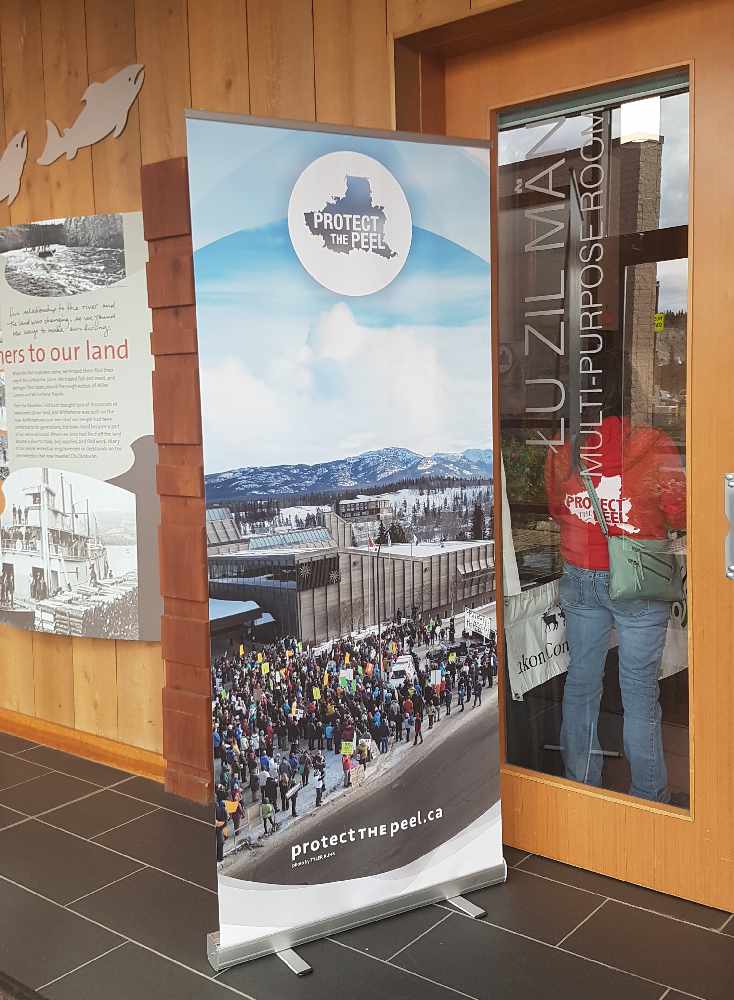 A gathering on Thursday in Whitehorse to witness the signing of the Peel Watershed Regional Land Use plan. There's both joy and concern now that the plan is final. Photo: Tim Kucharuk/CKRW.
There are mixed views to the plan's signing on Thursday in Mayo with environment groups pleased, and the Chamber of Mines wondering what's next.
Yukon environmental groups say the final Peel Regional Land Use Plan is a victory not only for First Nations but the land itself.
Lewis Rifkind with the Yukon Conservation Society says Thursday's plan signing in Mayo sets a precedent for land use planning in the territory, with joint implementation from both First Nations and the Yukon Government.
"As the Yukon moves forward with other land use plans--we have the Dawson Land Use Plan coming up--it's not going to be a template, but it does provide inspiration and guidance on how we can do land-use planning in the Yukon," Rifkind said. "How we can protect the land while allowing some development."
Chris Rider with the Canadian Parks and Wilderness Society Yukon says while he's ecstatic with the plan for the 67,000 square kilometre region, he would have liked to see management plans for the 25 percent marked as wilderness areas. The plan says those will be reviewed as part of a formal, longer-term all-party committee review.
Rider says with the plan of 83 percent protection in place, the hard work begins with joint implementation.
"So that means everyone from now on will be working together," Rider told the RUSH. "I think that is probably one of the most important things coming out of this plan. It's something that will set everyone up for success in the future."
As for those 'Protect the Peel' bumper stickers which have graced Yukon roads for over a decade, Rider confirms there will be a limited run of 'Peel Protected' stickers for those who want to mark the celebration.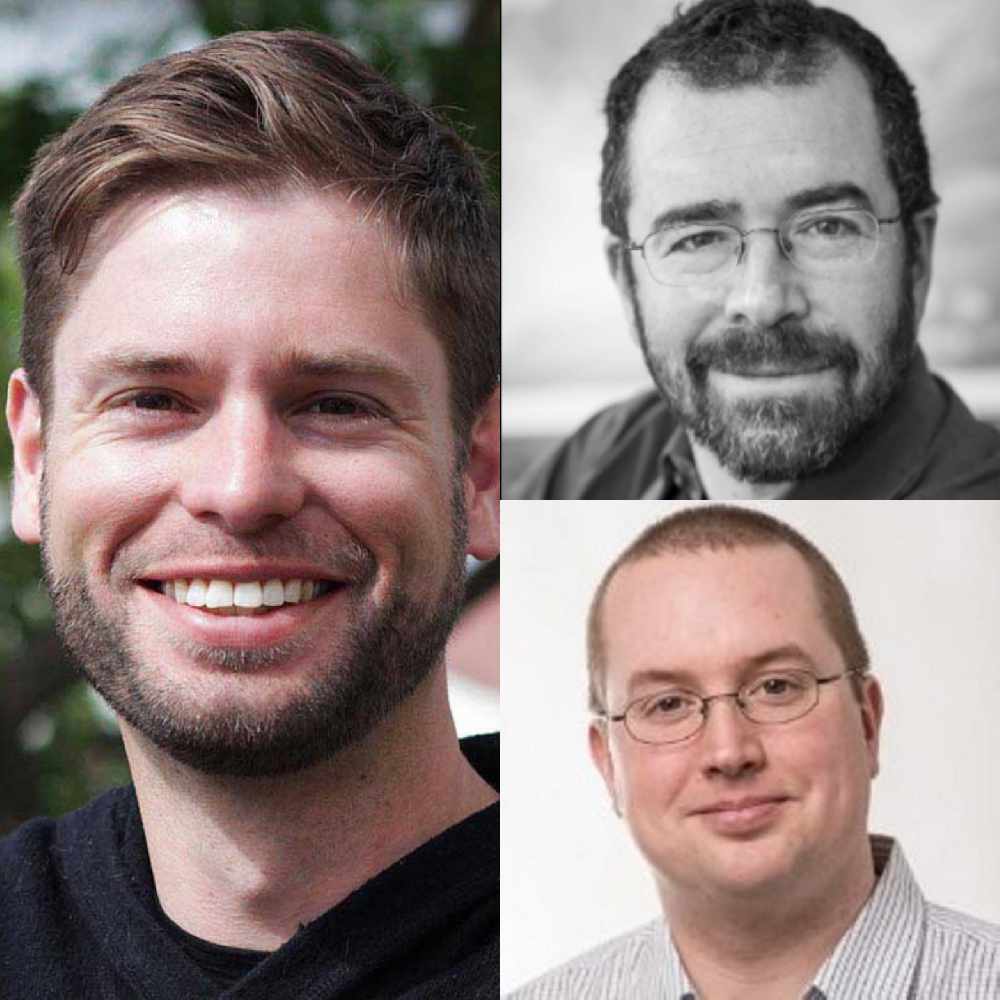 (Left: Chris Rider. Top right: Lewis Rifkind. Bottom right: Samson Hartland. (Photos: CPAWS Yukon/YCS/Chamber of Mines/CKRW file)
Chamber of Mines concerned
The Yukon Chamber of Mines is wondering what will happen with existing mineral claims in the region.
Executive Director Samson Hartland says the industry wants to know how the government plans to compensate claim holders.
"The plan as released effectively prevents any kind of transportation or access into the Peel region for development purposes," Hartland said. "It effectively relinquished, or null and (voided) the claims and those who were operating in the region."
Hartland says claim holders who have invested in the region have had their livelihood severely impacted. He notes there could be some form of action against the government if that is not recognized.
As for future land use planning, Hartland says with the way the Peel plan turned out, the industry is concerned about what's around the corner as other plans are developed.