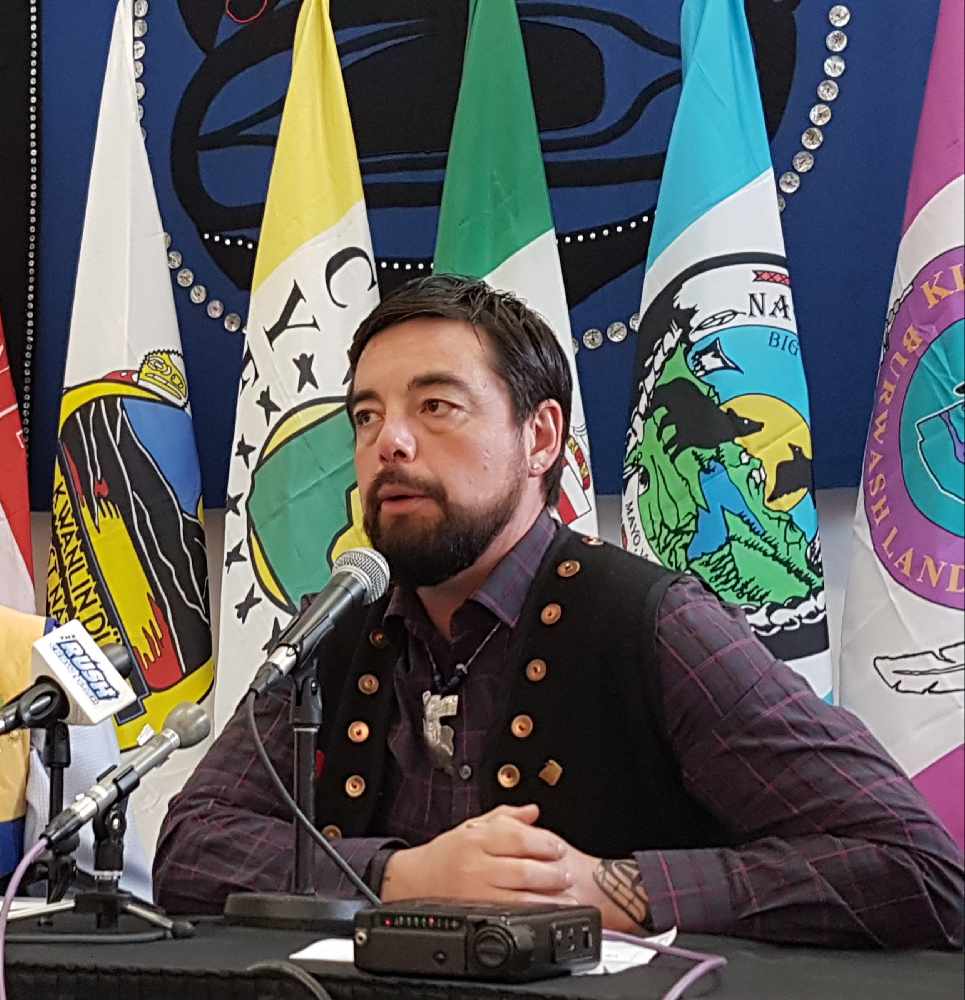 Grand Chief of the Council of Yukon First Nations Peter Johnston. By CKRW
Nobody else stepped forward before last week's nomination deadline, so the former chief of the Teslin Tlingit Council will be acclaimed at the C-Y-F-N Annual General Assembly later this month.
The Grand Chief of the Council of Yukon First Nations will remain in his role for the next three years.
Teslin's Peter Johnston, who was first elected in 2016, was acclaimed after no other nominations came in before last week's deadline.
Johnston says over the next few years, he would like to look at finding a new home for the CYFN offices.
"A place that can accommodate things such a the native language centre going forward. It would be great to have its own identity and space, but we also need a place for archives and our health commission, education commission, so there's a number of different things we need to look at, and we need a space that is reflective of that."
Johnston says he's excited to have the opportunity to continue at a critical time for First Nation governments.
"To be involved in some pivotal changes, especially when it comes to child welfare or education. Working towards creating a better place and space for our people, that's what it's all about."
He continued, "I think we've been able to accomplish a lot as an organization, based on our team effort here, and going forward; it's just about continuing on and making things even better."
Johnston will take the oath of office at CYFN's Annual General Assembly later this month.