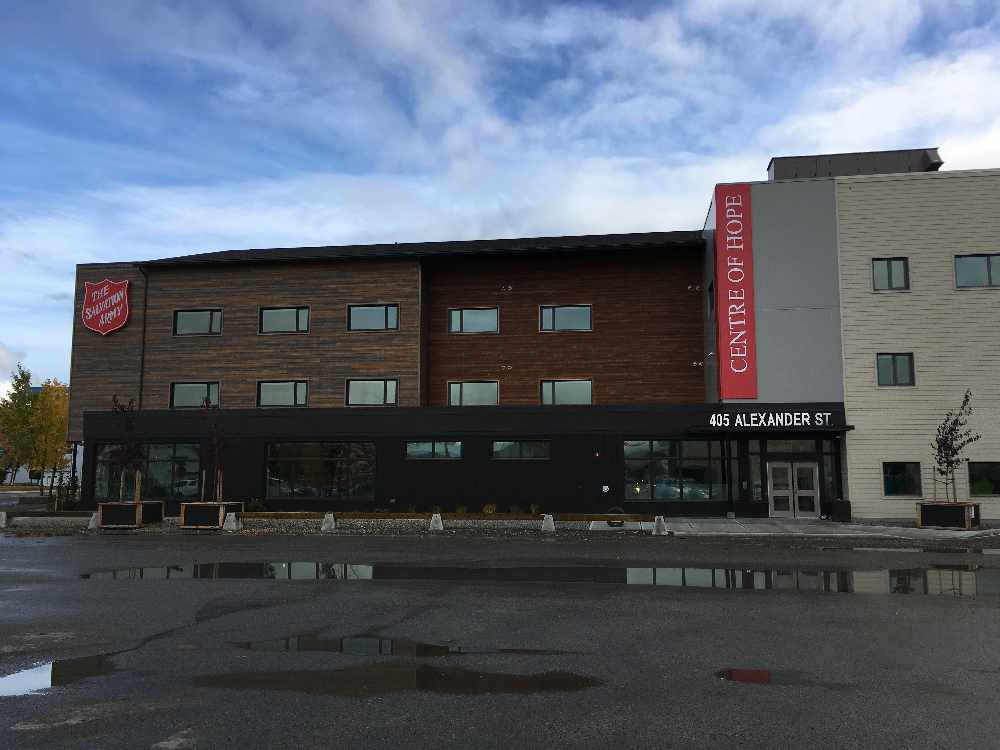 The Salvation Army operated the emergency shelter before the Yukon Government took over in late January. YG is looking to firm up management and programs. Photo: CKRW File.
Yukon's Health and Social Services minister says after taking over the Salvation Army's Centre of Hope in late January the department is learning about what's needed.
The Yukon Government says no particular group has come forward to run the Whitehorse Emergency Shelter so far.
Health and Social Services took over the Alexander Street shelter January 31st from the Salvation Army after concerns were raised about the lack of programming and usage.
Minister Pauline Frost says discussions with community groups and Non-Government Organizations continue.
"Looking to provide and enable NGO groups to come forward and participate in program delivery and looking at various components of the shelter there's huge potential," Frost told the RUSH. "Really pleased at where we are at right now, (but) we have a lot more work to do."
As for concern from neighbours about crowds and rowdiness in front of the shelter, Frost acknowledges the hard work of the staff on hand.
"We acknowledge that certainly there needs to be improvements," Frost said. "We are continuing to meet with our stakeholder groups including the business community to identify opportunities to improve service delivery and of course address any concerns they might have."
"We continue to have that dialogue."
She says the number of people utilizing the shelter has gone from 14 per night to 60, which she sees as an indication of success.
Frost says so far programs have gone from one bible-based program to include Alcohol and Drug Services, and Mental Wellness. She notes the Kwanlin Dun First Nation and Blood Ties Four Directions Centre also work within the facility.