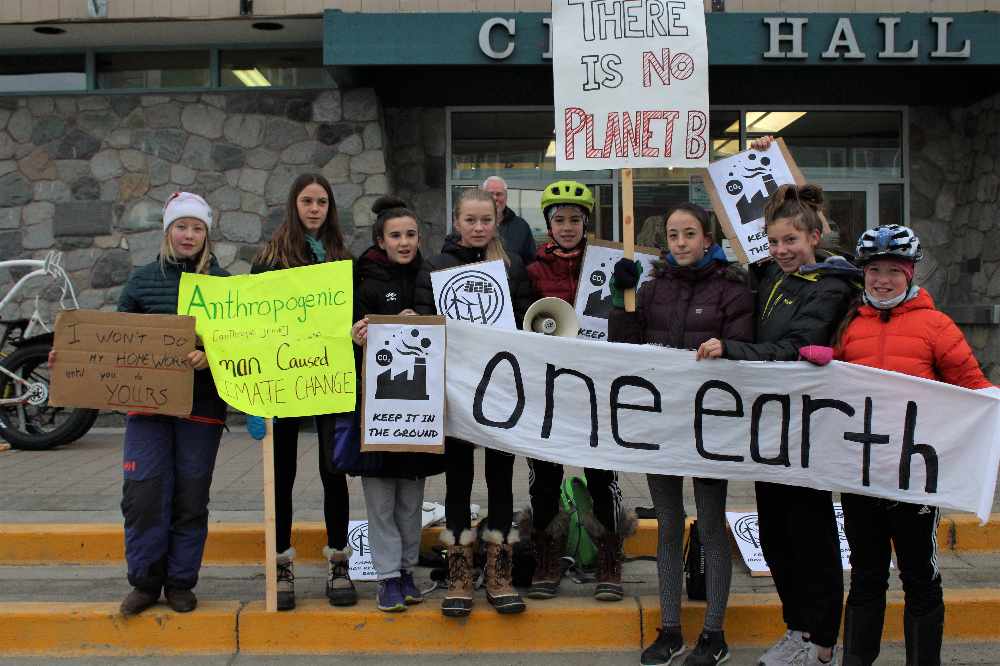 NO PLANET B: protesters gathered outside Whitehorse City hall to spread their message. By John Kennedy / CKRW
Yukoners came out carrying poster board and banners while chanting for change.
Close to 100 protesters gathered in front of city hall in Whitehorse to support climate action over the noon hour on Friday.
The Black Friday Climate Strike saw a smaller turnout than previous weeks, with 90 to 100 protesters showing up for the strike
Protester Kalia Graham says even though the number of protesters showing up is declining, the issue is more important than ever.
"This is our earth and it's our future and it's really important for us to save it. This isn't only for us, it's for our future generations and it's for every single person in our generation.
Protester Sophie Molgat says there are better alternatives than fossil fuels, adding, the city and Yukon Government need to do more.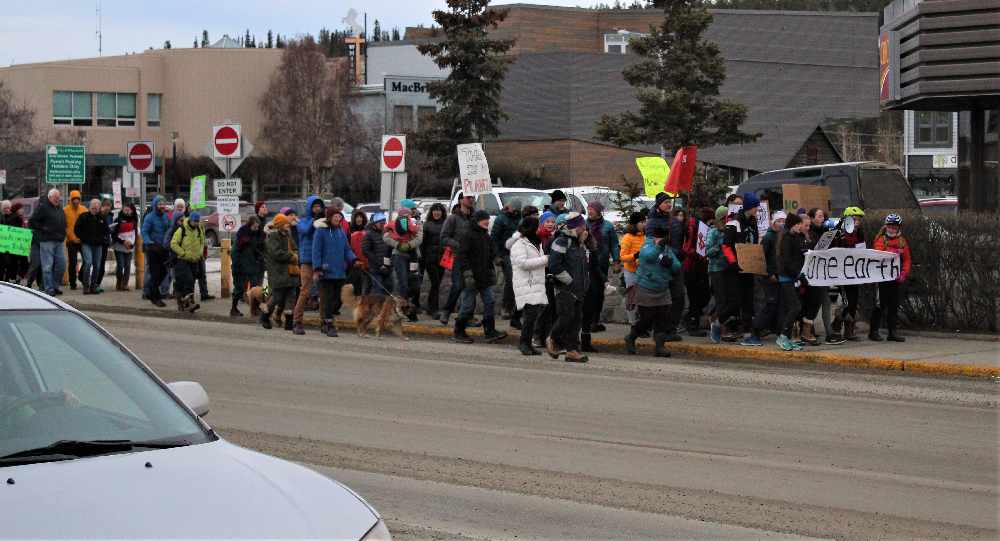 "The hydro dam is there, and the government is working on a new battery thing, but it don't think it's enough. We need to completely switch to green power."
This week's climate strike was held with the intent to urge governments, territorial and federal, to take action against fossil fuels and greenhouse gas emitters before the year-end.
PHOTO: Climate protesters take to the streets after a short gathering period outside city hall. By John Kennedy / CKRW