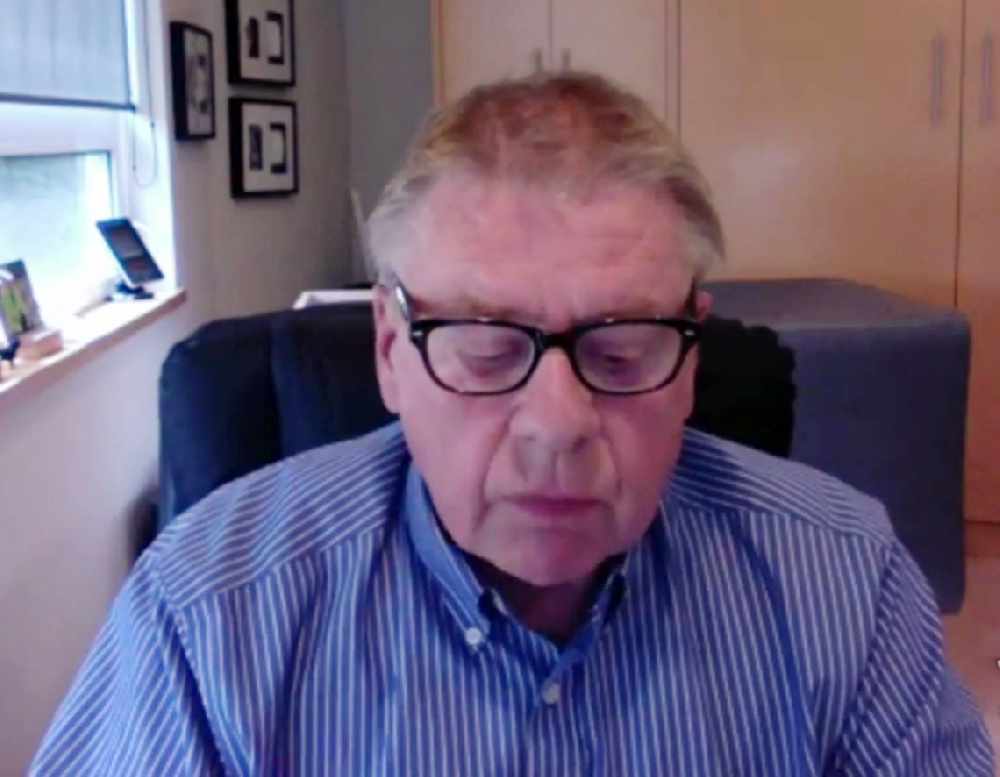 Chair Bruce McLennan outlines the panel's report in a virtual media briefing Wednesday afternoon. Photo: Yukon Government/Facebook.
The Putting People First report by an independent expert panel makes 76 recommendations.
An independent expert panel appointed by the Yukon government to conduct a comprehensive review of Health and Social Services in November 2018 has released its final report.
The 200-page report titled Putting People First outlines the panel's findings and includes 76 recommendations to fix gaps in care and save costs in the long run.
Former territorial government deputy minister Bruce McLennan chaired the panel and says the report recommends big changes.
He said those include shifting the compensation of health-care providers to provide holistic care, working with groups and First Nations, and relying on data, evaluation and citizen input,
"Throughout this report, we have tried to provide recommendations that will improve patient-client responsiveness, experience, and outcomes, as well as health provider experiences and at the same time ensure fiscal sustainability for future generations of Yukoners," McLennan told a virtual press conference.
The biggest change would see the creation of Wellness Yukon, which would be an arms-length public organization.
University of Toronto Health Policy and System Design research chair Greg Marchildon was also a panel member. He says Wellness Yukon would administer and deliver health care services and evaluate the system's performance.
"Starting with primary care, hospital care, long-term care, home and community care, medical evacuation and medical transportation chronic disease management, and so on," said Marchildon.
The report suggests lowering drug costs, raising long-term care fees from $30 to $50 per day, establishing a residence in Vancouver and Whitehorse to cut down on hotel expenses, and a change in the compensation models for health-care providers.
As for implementation, McLennan says a directorate to act on the recommendations will be set up with staff who helped develop the report.
A What We Heard report was also released. It contains input from over 300 Yukoners who attended in-person meetings and 700 people who filled out an online survey.