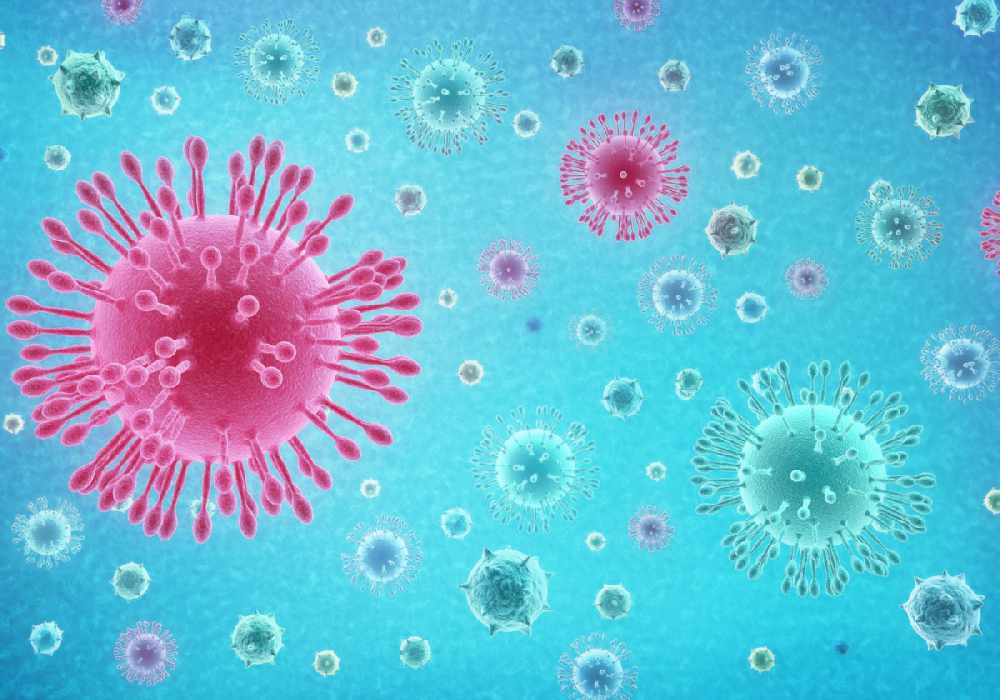 Photo: TheScientist.com.
The Yukon Government's assessment centre opened on Tuesday as a virtual care doctor-patient model is also rolled out; property tax relief discussed; updates on mental health, recycling and Canada Post.
Yukoners who still need a regular doctor's appointment can speak with a physician while respecting social distancing.
The territorial government and the Yukon Medical Association have set up a virtual care option, where patients can meet with doctors by phone or via a special online platform.
YG says the options ensure Yukoners experience minimal disruption to their ongoing health care while the territory manages the COVID-19 situation.
Meantime, the Respiratory Assessment Centre is now open at the Yukon Convention Centre in Whitehorse for people who are experiencing respiratory illnesses or have flu-like symptoms.
The centre is not a walk-in clinic, and only takes people with a referral from their doctor, the 8-1-1 telehealth line, Yukon Communicable Disease Control, or a hospital emergency department.
Property Tax Relief?
One Whitehorse city councillor is asking about potential property tax relief for citizens in the wake of the COVID-19 pandemic.
Samson Hartland brought up the matter at Monday's meeting saying he's already heard from people asking about what's going to happen with property taxes which are due July 1st.
"We know the economic slowdown is going to impact resident's and businesses' ability to pay city taxes this year," Hartland said. "We also know the city also needs taxes to ensure (the) non-interruption of services moving forward. Some areas being explored by the Yukon Government is fee forgiveness and tax deferral."
City Manager Linda Rapp says the Yukon Government has already reached out to the city and rural municipalities to gauge the situation.
Rapp says the city is following YG's lead, and will wait to hear about the next step.
Mental Health Support
The Canadian Mental Health Association Yukon branch is seeing a decrease in service use due to COVID-19.
Executive Director Tiffanie Tasane says it's surprising to see.
"That might be due to the initial changes every day (and) adjustment to this new reality that we are living in," Tasane said. "I anticipate that we will see (an) increase as we spend more time with this pandemic."
Tasane says the association is only offering telephone counselling services with existing clients but is working towards virtual care for new and existing clients.
She says anyone seeking mental health services in the meantime can access Mental Wellness and Substance Use services, as they are still accepting clients.
Recycling Freeze
The City of Whitehorse is asking residents to hang on to their recycling for now.
Both Raven Recycling and P and M Recycling in Whitehorse has suspended operations due to the pandemic, and the city says if you are able to do so, store your recycling in your house, garage or shed until they can once again be locally processed.
However, if you can't the city says you can include recyclables such as beverage containers, plastic, tin, styrofoam, paper, and cardboard in your black curbside cart.
They will also be accepted in commercial waste bins and in mixed waste at the city's transfer station at the landfill.
The city says this is a temporary move as the safety of the public and workers is paramount.
Canada Post
Canada Post is adjusting how it operates in Yukon.
The mail service says they'll be reducing operating hours by opening one hour later and closing one hour earlier which will give staff time to clean, restock and take a break.
The post office is also reserving the first hour of each day for higher-risk individuals, such as the elderly or immuno-compromised members of the public.
Customers are asked to space apart two metres while waiting at post offices, pay through card tap if possible, and support physical distancing for postal workers.
They have also implemented a knock, drop and go approach to dropping off packages.
(With reporting from John Kennedy.)