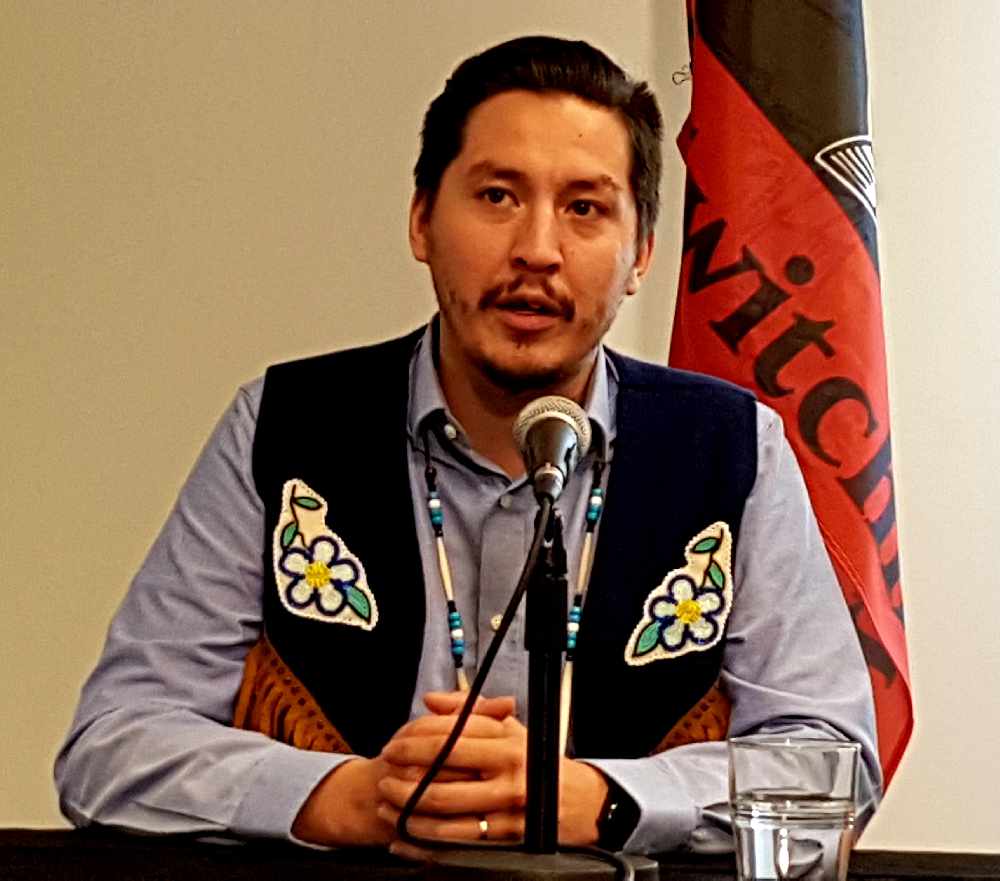 Vuntut Gwitchin First Nation Chief Dana Tizya-Tramm. Photo: Tim Kucharuk/CKRW file.
The Vuntut Gwitchin First Nation says the boat trip to Fort Yukon took place last week.
Three Old Crow residents are self-isolating for 14 days after making a trek across the Canada-U.S. border to Fort Yukon.
Vuntut Gwitchin First Nation Chief Dana Tizya-Tramm says the three got a little bit stir crazy, jumped in a boat late at night last week, and made the 260 kilometre trip down the Porcupine River.
"The community there had heard about it and spoke to them," Tizya-Tramm told the RUSH.
"The travellers came back (to Old Crow) the next day where they were met by RCMP for a customs check."
He says this serves as a reminder to be careful when travelling.
"Everyone--when travelling--be careful and ensure to contact the communities or governments of wherever you're travelling to," he said.
"Right now is just one of those times where you have to have all your ducks in a row before doing anything."
Tizya-Tramm says he's not sure of the trip's intentions, noting he'll be following up when their self-isolation is over.
This comes on the heels of a Quebec couple who travelled across the country in late March to Old Crow to escape the pandemic but were also promptly turned away.
The Canada-U.S. border has been closed to non-essential travel since March 20th.