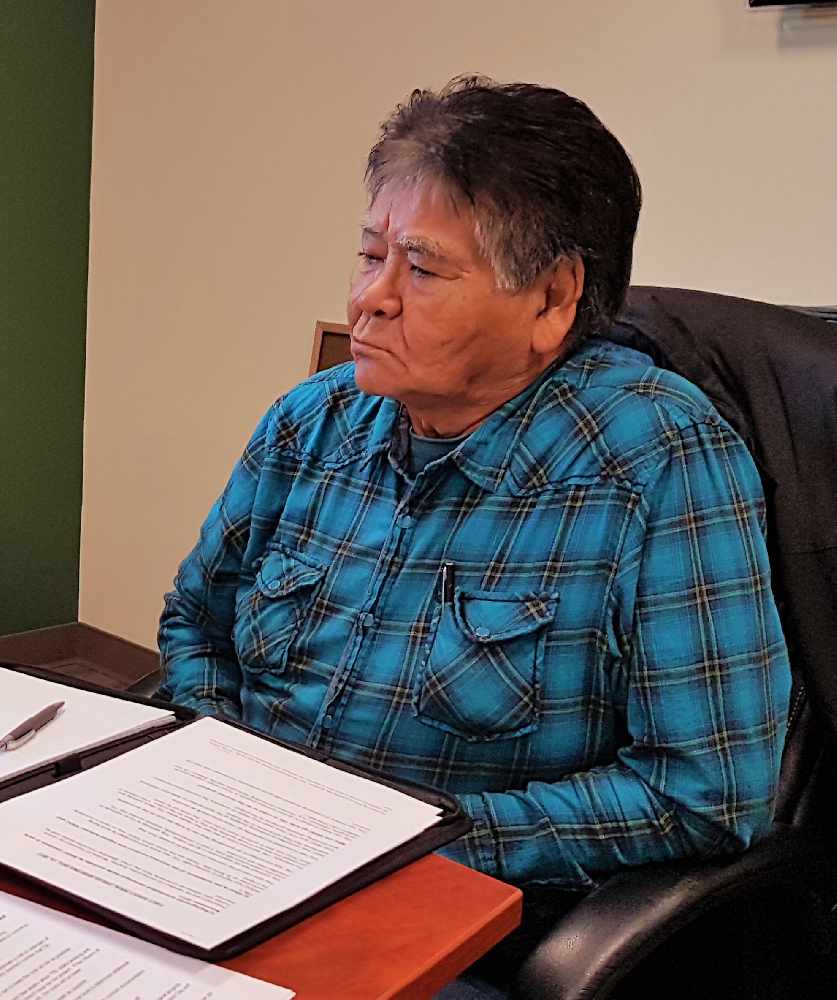 Chief Jack Caesar. Photo: Tim Kucharuk/CKRW file.
Jack Caesar was returned as chief of the First Nation during chief and council elections held Thursday.
Members of the Ross River Dena Council are keeping Jack Caesar as chief for the next three years.
Caesar, who was first elected as chief in 2015, got 72 votes beating out four others for the job.
He'll be joined on council by deputy chief Robbie Dick who got 116 votes.
Rounding out council is Verna Nukon with 97 votes, Jenny Caesar with 94, and Dylan Loblaw with 89.
There were 14 people seeking the four council positions.