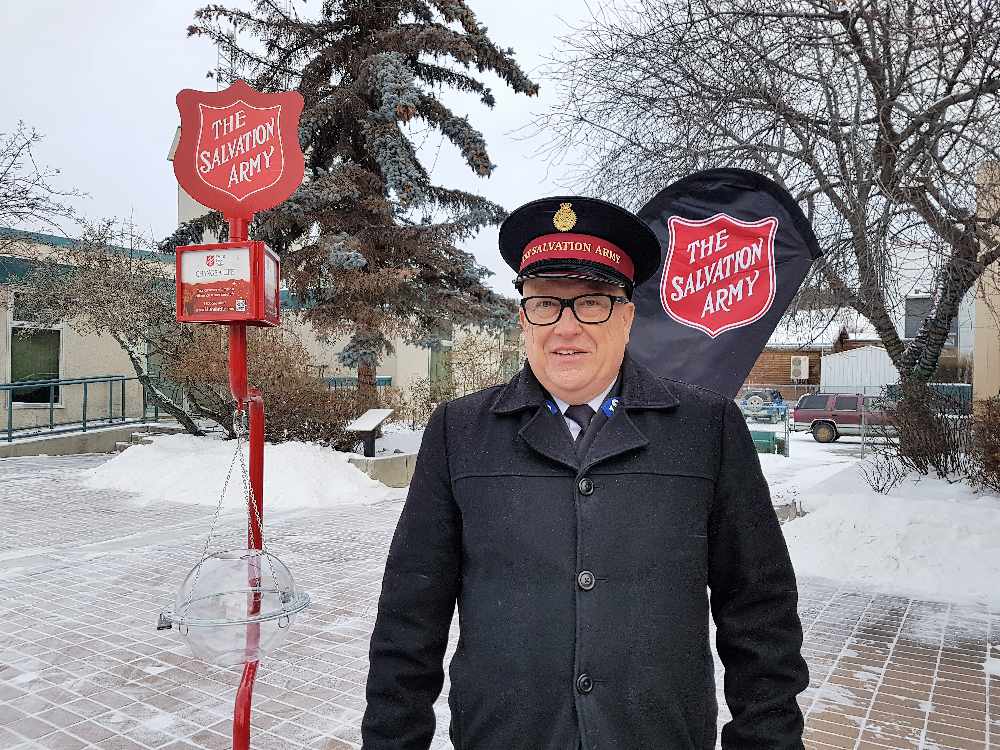 Salvation Army Whitehorse Executive Director Ian McKenzie. Photo: Tim Kucharuk/CKRW file.
This year's campaign was $9,000 off the mark.
The Salvation Army Whitehorse Kettle Campaign fell $9,000 short of the finish line.
A total of $71,000 was donated by Yukoners just before the holidays, however the goal this year was $80,000.
Executive Director Ian Mckenzie says the shortfall is a result of fewer volunteers.
"Seniors particularly who have been there for us fairly consistently for the past few years are getting to the place where they are finding it difficult to do something like (tend the kettles). McKenzie said.
"We had a handful of those folks who were not available for us this year."
Mckenzie says other locations around the country have also fallen short in donations received.
He says proceeds will go to Salvation Army programming, however with the Yukon government now taking ownership of the Centre of Hope, exact programming details have yet to be determined.