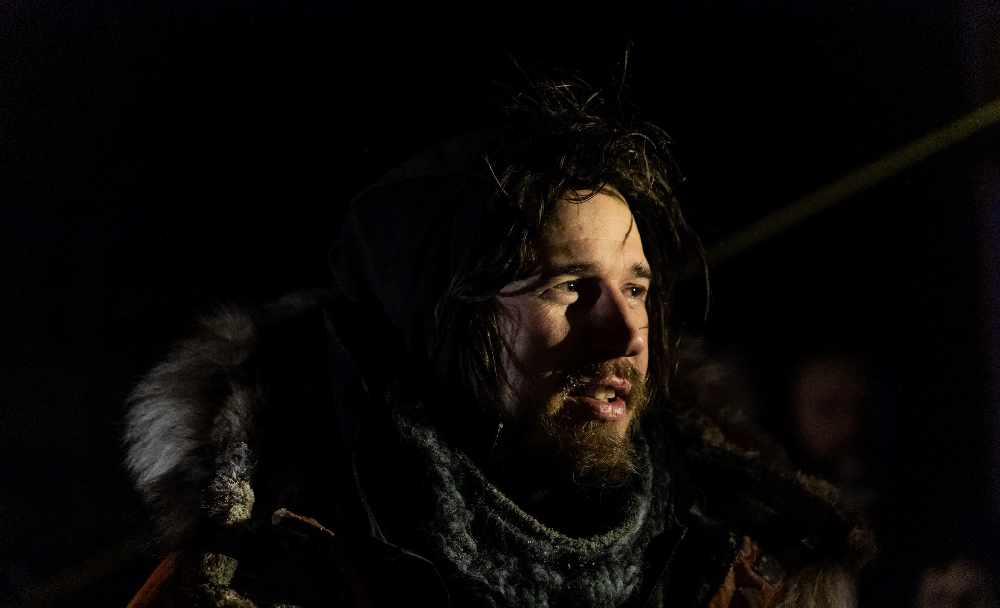 Eureka, Alaska musher Brent Sass made a few comments to reporters at the halfway mark of the Yukon Quest in Dawson City Thursday morning. Photo: Brandan Griffis/Yukon Quest/Facebook.
Alaska musher Brent Sass was the first to arrive in the Klondike as the 1,600-kilometre Yukon Quest dog sled race hits the halfway point with a Yukoner running second.
The top two mushers in the Yukon Quest are in Dawson City and are being joined by two more Thursday afternoon.
Alaska musher Brent Sass and his team of 12 arrived in Dawson just before 6 a.m. for his 36-hour layover. If he finishes the race, he'll pick up two ounces of Klondike Placer Gold for being the first to Dawson and to finish the race.
Sass took some time to speak with reporters before heading off for a rest.
"Feels good it's always fun to be back in Dawson and fun to be here first," Sass told the Quest's social media page. "Dogs did really well. Lots of breaking trail, lots of blown-in trail. I'm super proud of them. There have been some challenging conditions in certain places, (and) they've put their head down and got the job done."
Tagish musher Michelle Phillips was the second to arrive in Dawson just before 7 a.m. She also had a team of 12.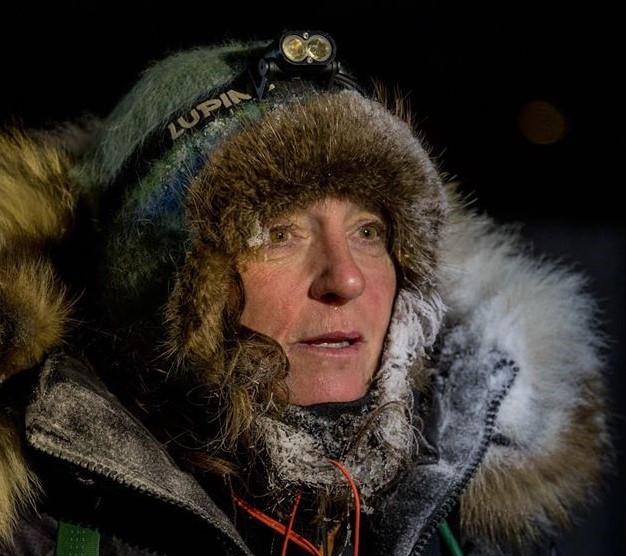 (Phillips fields questions from reporters in Dawson Thursday morning. Photo: Brandan Griffis/Yukon Quest/Facebook.)
"Pretty much from Circle to Eagle there was a lot of snow and a lot of wind," Phillips said. "Quite a few little wind storms. The dogs had to break trail a lot."
"I'm going to have a good rest and see what happens."
Allen Moore and Cody Strathe arrived in Dawson early Thursday afternoon.
As of mid-day Thursday, Torsten Kohnert in fifth and Ryne Olson in sixth were resting at Clinton Creek, which is 90 kilometres from Dawson.
Nora Själin was closing in on the Canada-U.S. border, while Richie Beattie and Whitehorse's Rob Cooke were at the bottom of the American Summit.
Pat Noddin was making his way down the summit Thursday morning,
Chase Tingle reached the American Summit late Thursday morning, while Dave Dalton left the Eagle checkpoint earlier in the morning.
Olivia Webster in the Red Lantern position left Eagle early Thursday afternoon Pacific Time.
There are still 13 mushers in the Quest.