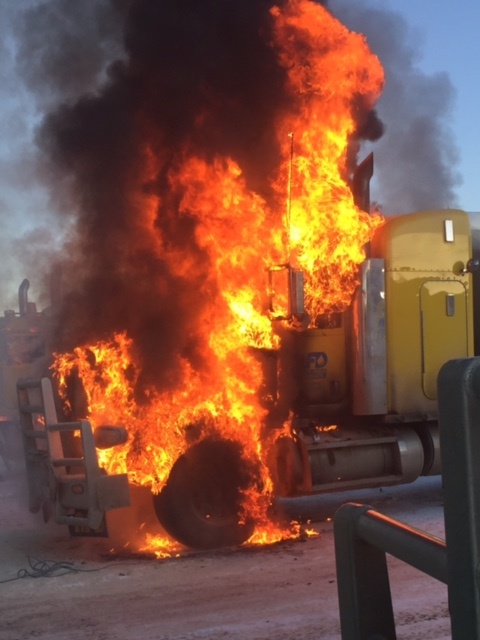 Quick work from firefighters saved other trucks parked in the area. Photo: Tim Grenon
No injuries after AFD Petroleum truck burns in industrial area.
Nobody was hurt after a semi tanker truck carrying fuel caught fire in Dawson City's industrial area.
The Fire Department says they were called to the blaze about 5:30 Sunday afternoon, as the semi was parked among other trucks in the AFD Petroleum yard.
Firefighters were able to prevent the flames from spreading to the load of fuel and surrounding semis but the cab was destroyed.
Officials say they were alerted to the fire by a caller to the town's new 911 emergency system, which prompted a quick reaction.