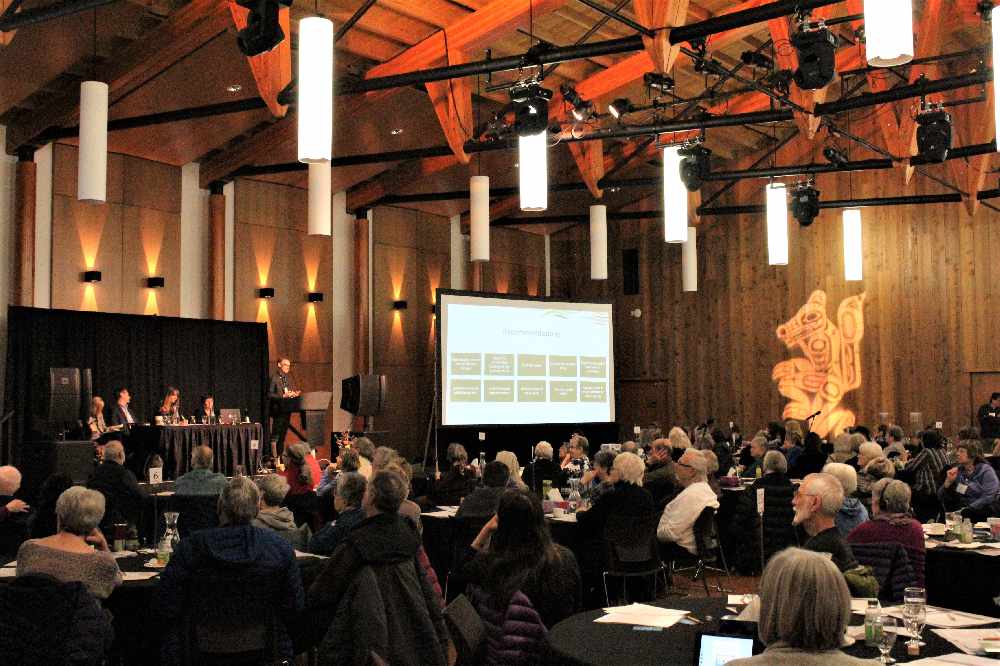 PHOTO: A slide being presented during the ageing in place forum at the KDCC in Whitehorse. Photo by John Kennedy/CKRW
The Kwanlin Dun Cultural Centre was host to a forum on ageing in place, giving the public a look at the data and reports set to be released in the spring.
Seniors in Whitehorse were getting an update at an Aging in Place forum on Wednesday.
The Yukon Government hosted forum revealed the release of public input gathered, and an update on the health status of seniors, and on Continuing Care.
An expert panel consisting of Health and Social Services Deputy Minister Stephen Samis, Assistant Deputy Minister responsible for care Karen Chan, Yukon's Chief Medical Officer of Health Dr. Brendan Hanley and Dr. Jessica Lansfield was brought before the audience of the forum to help guide the discussion and answer questions.
Seniors in attendance brought their concerns to the table during a Q/A part of the morning.
One woman came forward to ask about chronic diseases and a lack of acknowledgement in the presentations at the forum.
She said "Th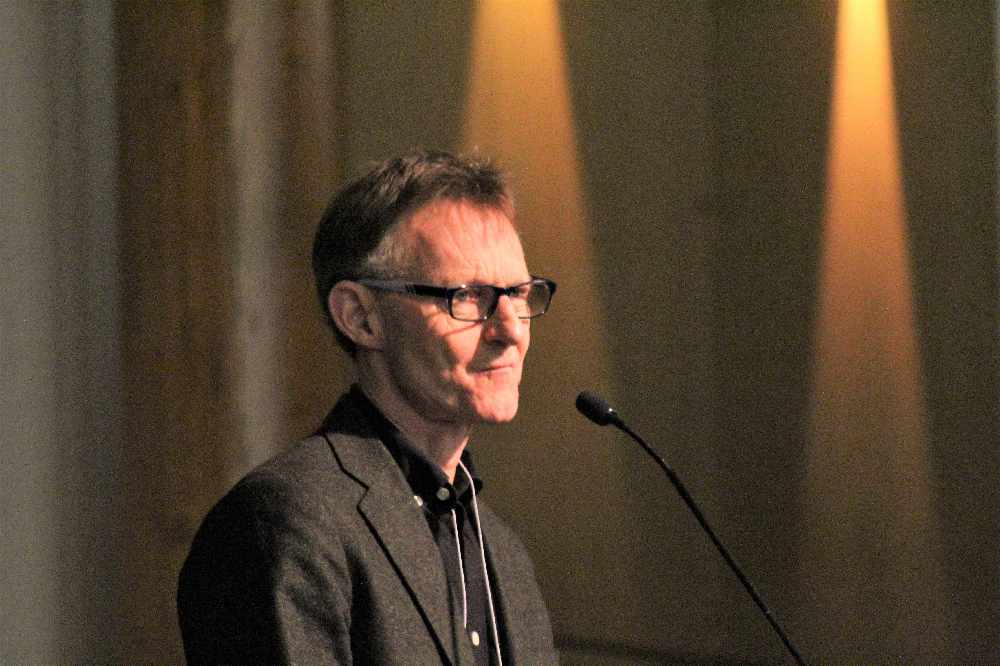 ere are people with diabetes, C.O.P.D., and a couple of people with Parkinson's, but the leader didn't know about chronic diseases. Why are there not targeted programs for each of these chronic conditions?."
Dr. Brendan Hanley responded with "Read my report when it comes out, what I think is a major gap in the chronic disease supports that are presently offered, not to say there aren't a number of wonderful initiative and wonderful programs being offered, but there's no kind of comprehensive or strategic approach as to how we do chronic disease support, and that's what I think we need."
PHOTO: Dr. Brendan Hanley addressing a question from the audience. By John Kennedy/CKRW
The forum discussed senior's housing, health services for those ageing in place, discussion on relationships, belonging in a community, and addressed concerns from seniors in the territory.