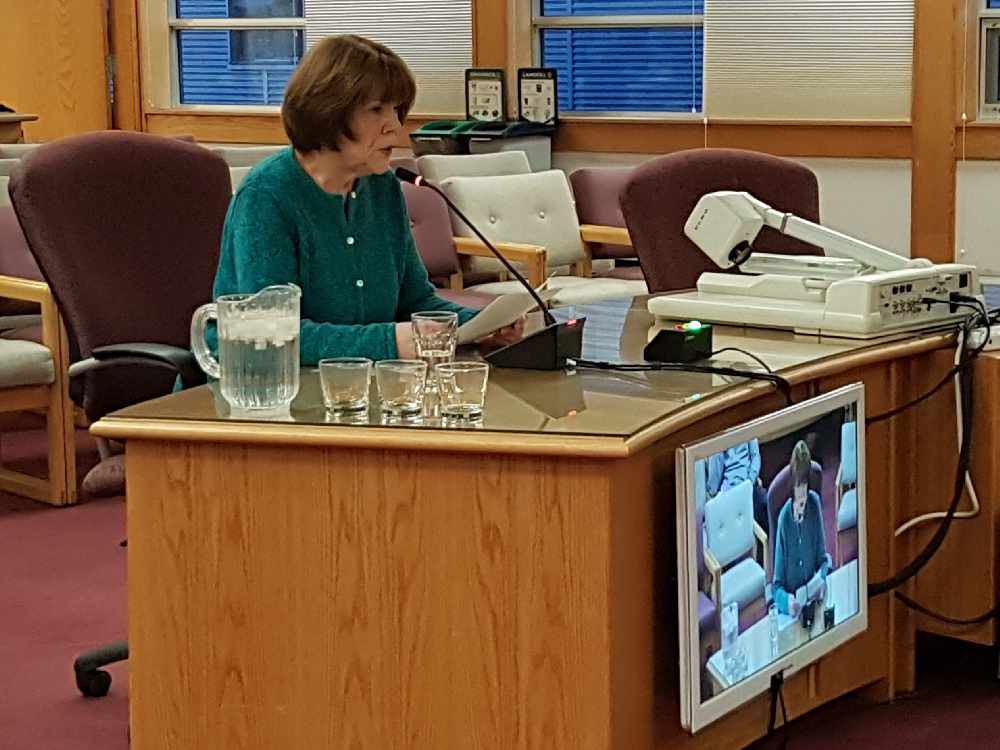 Gabriele Watts addresses city council Monday night. Photo: Tim Kucharuk/CKRW.
One city senior says she was surprised to learn not too many people know about the Seniors' Property Tax Deferment Program.
A Whitehorse senior says not many people know about a program that could keep seniors in their homes longer.
Gabriele Watts told city council at Monday's meeting, she found out about the Seniors' Property Tax Deferment Program last summer. She then asked fellow seniors, banks, accountants, and financial advisors if they knew about the program.
She told council the majority say they have not. She then talked about the program which was set up by the city in 1999.
"This program allows seniors 65 years of age or older to postpone paying property taxes if they own and live in their home," Watts said. "Those are the basic requirements although a few others have to be met."
Watts says the taxes are then paid when the home is transferred or sold, or they can be paid back at any time.
"In Whitehorse, the average tax bill this year will be approximately $2,500," she said. "For some seniors, deferring those taxes can be the difference between them keeping their home or not."
She's urging the city to make seniors aware of the program through a separate web page, or through a letter with their tax bill.
Council was told by administration there is a separate but similar Yukon government program for those seniors living outside of Whitehorse.