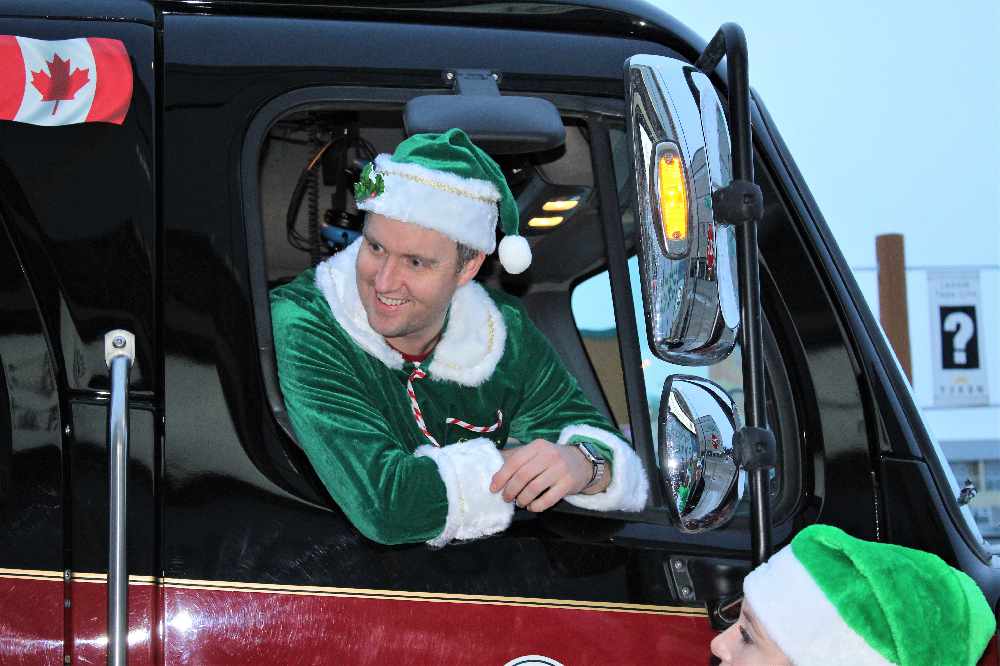 Nicholas O'Carrol (centre) in a Whitehorse firetruck while his fellow elves load gifts. By John Kennedy / CKRW
Northwestel's Toy drive has officially wrapped up, helping the Share The Spirit Campaign in Yukon.
The Share The Spirit Campaign has wrapped up it's Northwestel toy drive in Yukon.
Whitehorse Firefighters Charitable Society Leading Elf Nicholas O'Carrol says he's happy to see Yukoners stepping up and helping out families in need.
"We sponsored 206 kids in less than 48 hours, which is pretty impressive. We are still taking financial donations and again, financial donations go towards food, sponsorships that don't fully pan out, but the biggest thing it's going to is next year's campaign."
Over 300 toy donations have been collected from Northwestel's Whitehorse and Yellowknife locations.
O'Carrol says growing the program is key, so all children and families living in Santa's backyard can enjoy the holidays.