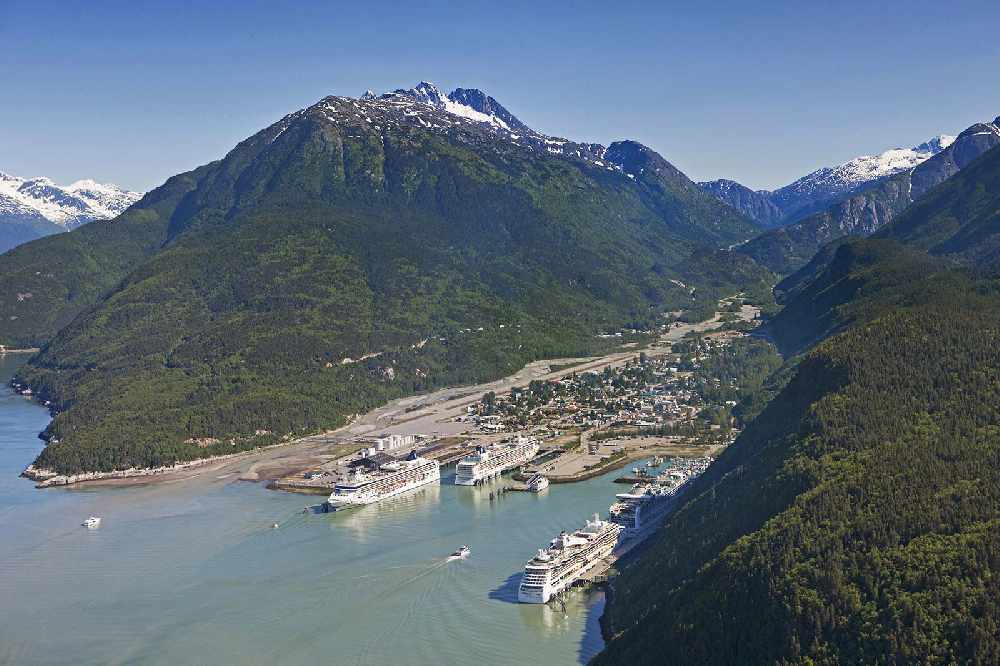 The Municipality of Skagway is ordering people to stay home and to only venture out for essential needs. Photo: Municipality of Skagway.
The Municipality has a shelter-in-place order for two weeks; Yukon business advisory council established; Whitehorse Transit tweaks pandemic response.
The Municipality of Skagway has enacted a shelter-in-place order in response to the COVID-19 pandemic.
The order took effect at 10 p.m. Wednesday and will be reassessed in two weeks.
A release says the order limits activity, travel and business functions to only the most basic and essential needs, and encourages social distancing.
The order identifies essential needs as going to work at a critical job, getting or delivering groceries, getting medical care, and going out for fresh air.
Critical businesses include grocery and hardware stores, restaurants, bars and breweries for delivery or take out only, marijuana dispensaries, gas stations, banks, laundromats, hotels, childcare, and municipal operations.
Healthcare and first responders are also classified as essential.
There are no cases of COVID-19 in Skagway, and 59 cases in the state of Alaska. Yukon has three confirmed cases.
More Whitehorse Transit Restrictions
The City of Whitehorse says with decreased capacity on transit busses due to social distancing guidelines, passengers will no longer be able to board busses once they are full.
The city says although ridership has decreased in the past week, the City is implementing further measures to prevent the spread of COVID-19.
A release says the city is not considering cancelling bus service at this time.
Morning commuters are encouraged to consider alternate transportation options or take an earlier bus.
Riders are already boarding through the rear door, and there's also increased sanitizing efforts.
Business Group Established
The Yukon Government is launching a COVID-19 business advisory council to help Yukon businesses during the Coronavirus pandemic.
The council includes stakeholders from a wide variety of sectors such as transportation, mining, tourism, service and restaurants, and more.
Economic Development Minister Ranj Pillai says it's important that the Yukon Government is responsive to the needs of Yukoners during this public health emergency.
The advisory council is set to help identify the best practices and recommend mitigation strategies to address the economic impacts of COVID-19 in Yukon, all through teleconference and social distancing.
The council will meet weekly for six months, with the potential to sit for longer depending on the need.
(With reporting by John Kennedy.)