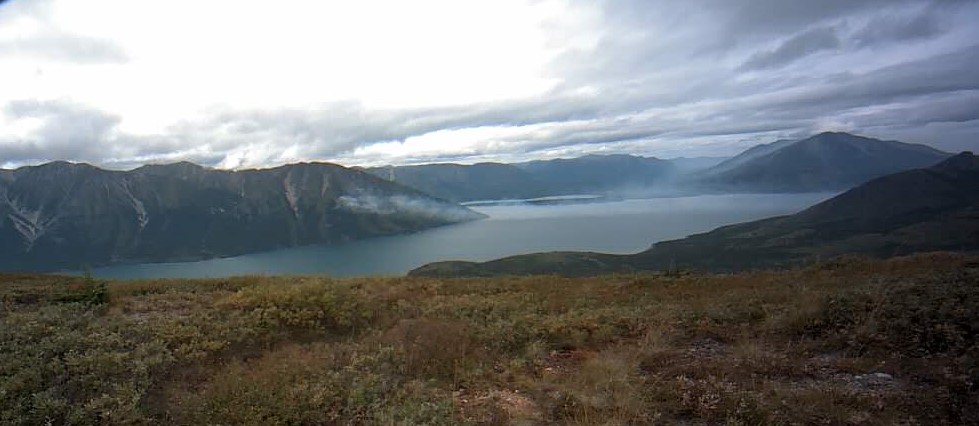 The Finger Mountain fire Thursday afternoon. Photo: Yukon Wildland Fire Management/Yukon Protective Services.
Yukon Wildland Fire Management says outside fires are pushing smoke into the territory.
Yukon Protective Services says smoke in southern Yukon is from forest fires in Alaska.
The agency says they've been getting reports from Yukoners about smoky and smelly conditions in the area.
However, Protective Services writes on social media much of the wildfire smoke is travelling through from fires in Alaska.
Meantime, Wildland Fire Management says a small fire on Finger Mountain on the west side of Bennett Lake was active and made a small contribution to the smoke.
Officials say the blaze is on steep terrain and has not grown at a substantial rate.
Overall, there have been 111 fires in the territory, burning almost 253,000 hectares. 44 of those remain active.