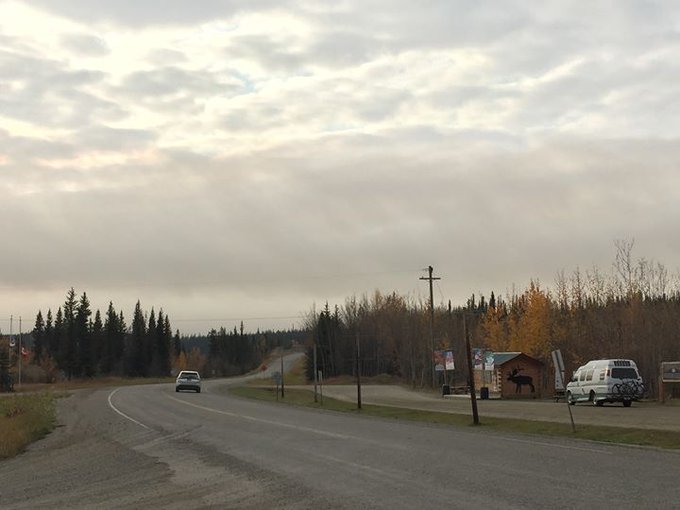 A photo of Stewart Crossing looking south. An evacuation alert for the area has been lifted. Photo: Yukon Protective Services/Yukon Wildland Fire Management.
Wildfire activity between Stewart Crossing and Ethel Lake has diminished so officials are giving the all-clear for area residents.
The Yukon Emergency Measures Organization is lifting the evacuation alert for Stewart Crossing and the Ethel Lake areas.
A post from Protective Services on social media says the wildfire threat from the almost 24,000 hectare North Crooked Creek fire has been reduced following firefighting efforts.
Those efforts were aided by favourable weather.
The alert had been in place since September 10th.