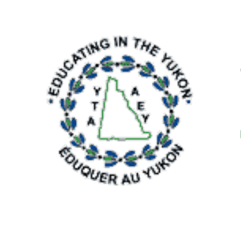 (Online Photo/YTA)
Adjudicator says previous government's claim of exceptional circumstances is not valid.
The Yukon Teachers Association is claiming victory in a dispute with the Yukon government over temporary teachers.
An adjudicator has ruled the government broke the law by employing eight temporary teachers for years instead of offering them permanent jobs.
The adjudicator, Paul Love, writes the government's argument of exceptional circumstances makes a mockery of the statutory provisions under the Education Labour Relations Act, and YTA President Katherine Mackwood says this regard for the act is a serious ongoing insult.
"Pregnancy leave, Education leave, people going on sabbaticals, different things are regular occurrences. There's nothing exceptional about any of the ones that have come forward so far."
Mackwood says the previous government repeatedly violated the law for its own convenience and to save money despite a 2013 ruling, and is hopeful the new government will not continue the practice.
"They're an intelligent bunch. We've been fighting for consultation with the Department of Education over these very issues and many others so that we can solve them without expensive hardship on taxpayers money, instead of going to court over this."
She says the association will continue to fight for other temporary teachers in the same situation.
The Yukon government says it was surprised to have the Yukon Teachers Association issue a news release claiming victory in an arbitrators case involving temporary teachers.
A statement from Education Minister Tracy-Anne McPhee says they work regularly with the YTA to resolve issues, and have already indicated the government would comply with the decision to give eight teachers permanent job status.
Meantime, NDP Education Critic Kate White says the issue of temporary teachers is something they've been pressing the government on for years.
"We were assured under the Yukon Party government that after two years, people were given permanent positions, and we knew that wasn't happening." White said.
"Kudos to the (YTA) for pursuing what they knew was wrong, and getting the ruling that indeed that's happened."
White says with a new government in place, she hopes the same mistakes aren't made, and it's an end to not making teachers permanent after two years of employment.