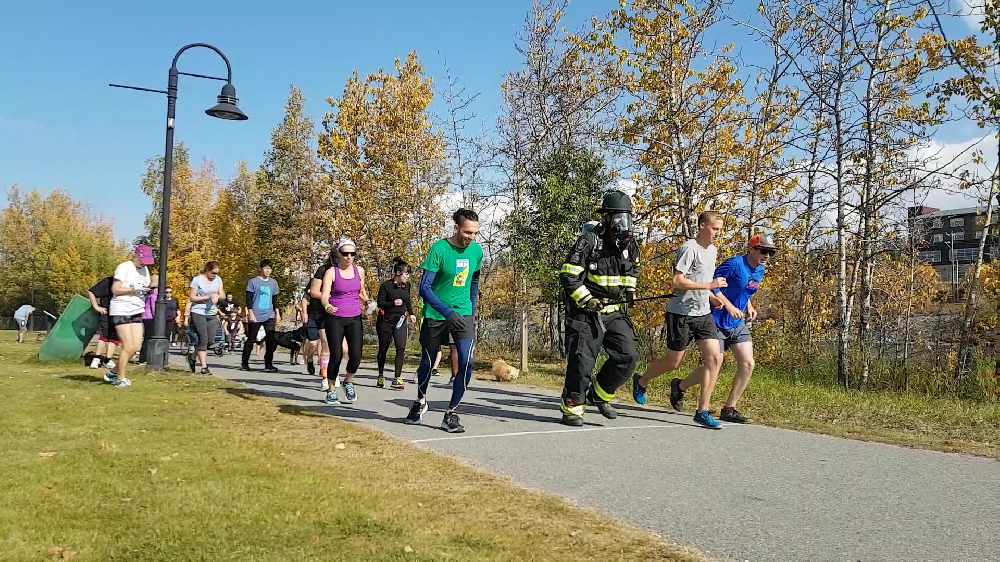 The start of the Terry Fox Run in Whitehorse. Photo: Tim Kucharuk/CKRW.
This is the 34th time the Yukon capital has held the annual cancer fundraiser to honour Terry Fox and his Marathon of Hope.
Organizers are touting the Terry Fox Run in Whitehorse as a success.
Sunday's run brought out 108 people who raised $7,350 dollars for cancer research.
While 25 fewer people took part than last year, $4,500 more was raised. This was thanks to a team from B.C. who were able to raise about $3,000 and flew in for the run.
Proceeds go to the Terry Fox Foundation, and their work conducting cancer research.
This is the 39th time runs have been held across the country, with Whitehorse participating for the 34th year in a row.
#TerryFoxRun about to begin in #Whitehorse. pic.twitter.com/KpFHhjJkF5

— Tim Kucharuk (@TimKucharuk) September 15, 2019
The start of the #TerryFoxRun2019 in #Whitehorse. pic.twitter.com/Uy6qYwBGRz

— Tim Kucharuk (@TimKucharuk) September 15, 2019