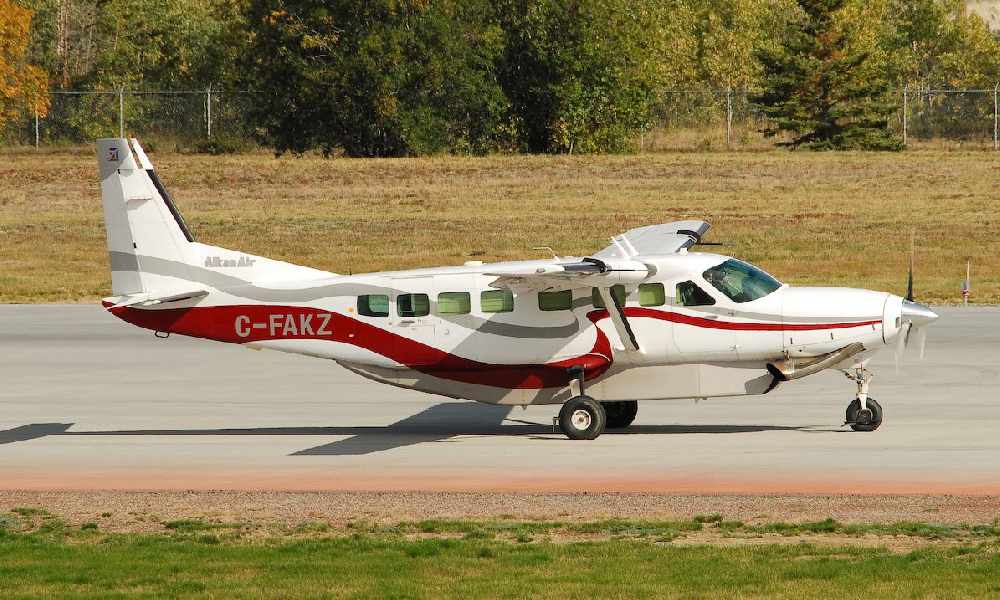 A Cessna 208 Caravan as pictured on the Alkan Air website. Photo: Alkan Air/Simon Blakesley
Alkan Air also thanks those for reaching out in the wake of Tuesday's tragedy northeast of Mayo.
Alkan Air is thanking those across the territory, and the country for their support in the wake of this week's accident northeast of Mayo which took the lives of two people.
On Tuesday, a Cessna 208 Caravan belonging to the Whitehorse-based airline went down on the north end of Mayo Lake killing 24-year-old pilot Shawn Kitchen, and 33-year-old geologist Julia Lane.
Alkan says so many people have reached out during his heartbreaking time of profound loss and sadness.
A statement released early Friday afternoon says the love, support, and generosity of spirit everyone has demonstrated is greatly appreciated. It says grief counsellors are on hand to support employees.
The company says the Transportation Safety Board has now arrived in Whitehorse and initiated its investigation into the tragedy.
The Alkan statement directs all further inquiries to the TSB. The investigators include a two-person team from the TSB's Edmonton office.