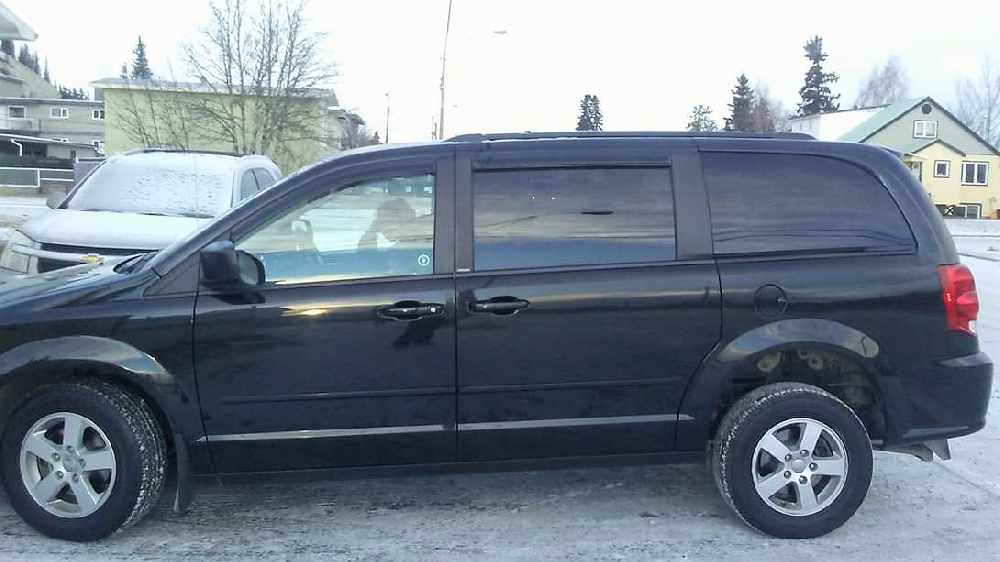 This wheelchair accessible van is allowing the Johnston family to visit more relatives out of town. Photo: Alicia Johnston/Facebook.
Alicia Johnston says it's been a great Christmas for her family after a wheelchair accessible van was delivered just before the holidays.
A Whitehorse family is a lot more mobile thanks to a national movement which helps challenged First Nations children access equitable public services.
Alicia Johnston of Whitehorse and her wheelchair-bound son Patrick are now getting around in a $30,000 wheelchair accessible van thanks to Jordan's Principle and the Champagne and Aishihik First Nation.
"We're the second family in Canada to have been given one of these vans." Johnston said.
"It's a really big deal. Even right now I'm choking up talking about it because it's still unbelievable."
Johnston says getting to school, going shopping or visiting family out of town was difficult, but now all that is much easier.
"In Teslin, where my kids have grown up mostly, getting him out there and back all the time has always been difficult." Johnston said.
"The rest of his brothers and sisters get to go, but he had to stay home with us all the time."
She says the van has already made a few out-of-town trips much to Patrick's delight.
Johnston says just being able to transport all of her kids in the same vehicle makes her really happy.