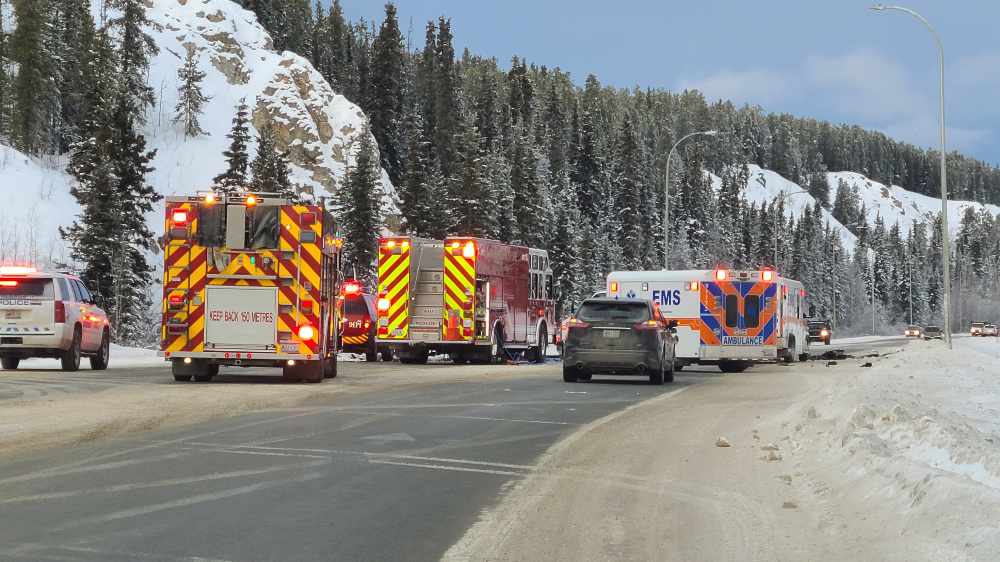 Police expect the road to be closed for a period of time and will notify drivers of when it re-opens. Photo by John Kennedy / CKRW
The Yukon RCMP have issued a notice to drivers regarding a crash along the Alaska Highway.
UPDATE: The highway has been re-opened as of 4:46 P.M. on Saturday.
Yukon RCMP are re-routing traffic in Whitehorse after a motor vehicle collision in Rabbit's Foot Canyon has closed the Alaska Highway.
Emergency services were spotted at the scene of the incident, with responders tending to those involved.
There has been no word on injuries or any fatalities.
Police say vehicles are being turned around near the Kopper King and Centennial Street areas.
Drivers are advised to avoid the area and take an alternative route until police re-open the road.