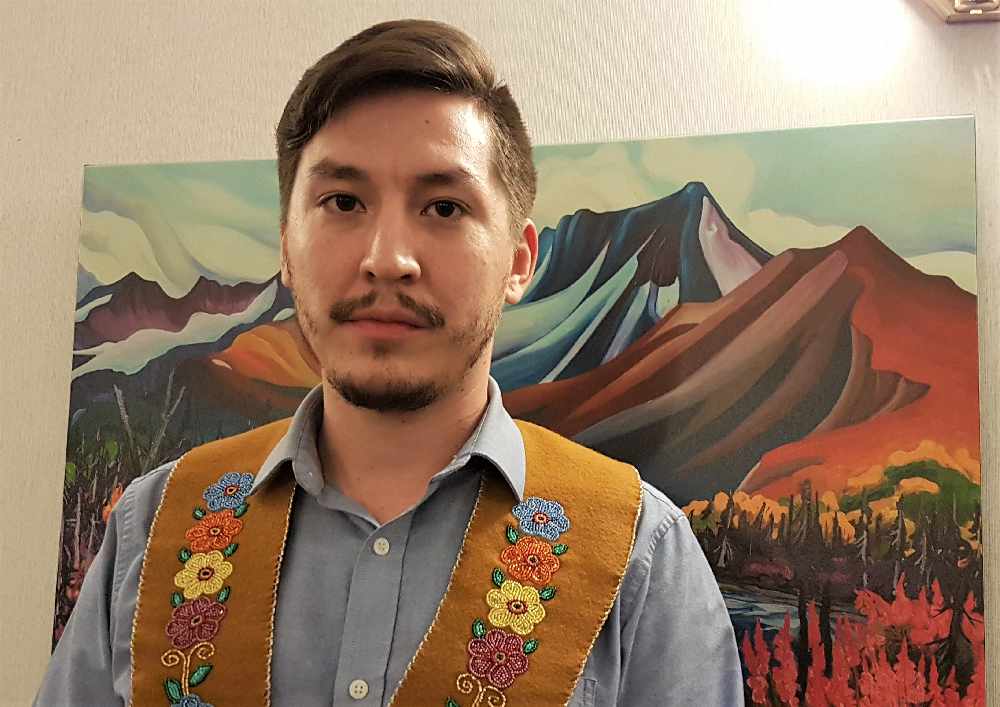 Vuntut Gwitchin First Nation Chief Dana Tizya-Tramm. Photo: Tim Kucharuk/CKRW.
Dana Tizya-Tramm says while oil and gas development has been approved for the coastal plain of the Arctic National Wildlife Refuge, a series of measures in Washington are turning the tide toward land protection.
The Chief of the Vuntut Gwitchin First Nation in Old Crow says some dominoes are starting to fall into place to preserve the coastal plain of the Arctic National Wildlife Refuge.
A bill to repeal a section of a tax bill passed in 2017 which opens a portion of the 1002 area to development is heading for the House of Representatives, while a Freedom of Information court challenge over unreleased ANWR documents is underway.
Dana Tizya-Tramm says it seems the Trump Administration is getting tripped up in government processes, which First Nations and environmental groups are using to their benefit.
"With the ego and chest-bumping among the top and all of their lackeys, what we're seeing here is a railroading of regular democratic process, a breaking of their own laws, and a complete hijacking of the systems," Tizya-Tramm told the RUSH.
He says more Washington lawmakers are coming onside as climate change data increases.
"We have a lot of people on our side and there only is more evidence gathering in our favour," he said. "Meanwhile, while we're down in (America) being called names, just some ludicrous statements being made by some of the representatives, we've stayed respectful through the process and it's paying off."
Tizya-Tramm says another bill is in the works which would drive up the land lease price from $15 dollars per acre to $1,000 per acre.
He adds the issue is important as the First Nation is experiencing climate change first hand, as elders say the birds and insects are diminishing, and everything is changing.
The coastal plain is the calving grounds of the Porcupine Caribou herd which has been the lifeblood of the First Nation for generations. Tizya-Tramm says for the First Nation to survive, they need to return to their traditional ways while adding a modern touch.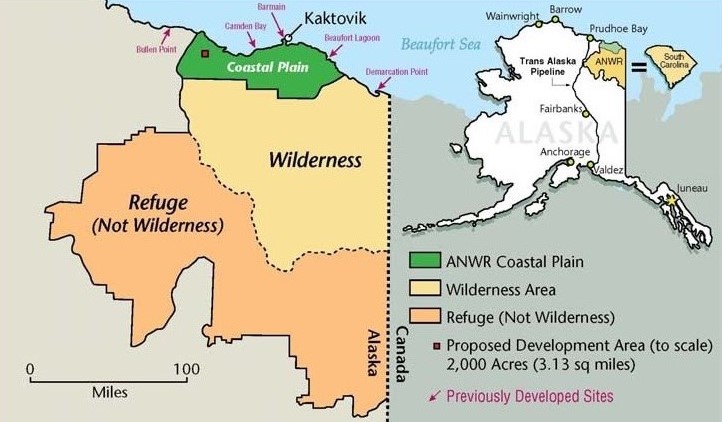 (The 1002 area is highlighted in green. Map: Alaska Department of Natural Resources)