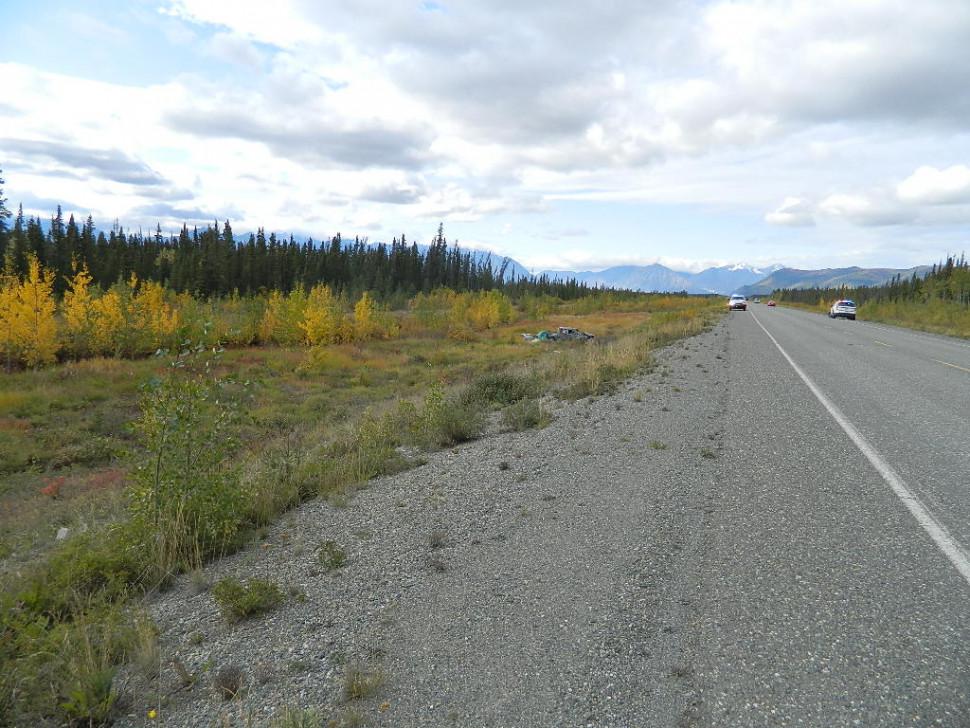 The area of the crash east of Haines Junction. Photo: Yukon RCMP.
Police and Yukon's Coroner continue to investigate the cause of Tuesday's single-vehicle rollover involving a married couple from Vancouver, Washington.
Yukon's coroner is releasing the name of a woman killed on Tuesday during a single-vehicle rollover east of Haines Junction.
Chief Coroner Heather Jones says 21-year-old Daria Gladkov of Vancouver, Washington died as she was being transported to hospital in Whitehorse with serious injuries.
Her 21-year-old husband was also taken to hospital in Whitehorse and later medevaced to Vancouver, B.C. with serious injuries.
Jones says the couple was travelling from Washington State to Alaska at the time.
RCMP say the crash took place about 11:30 a.m. near Marshall Creek on the Alaska Highway.
Police are ruling out alcohol or drugs as factors. The coroner and RCMP continue to investigate.