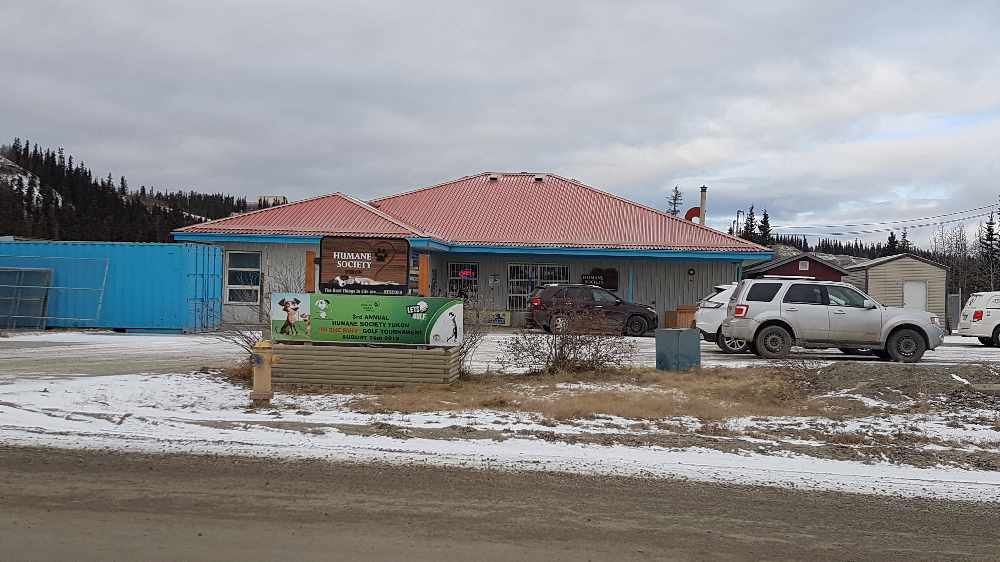 The Humane Society Yukon's Mae Bachur Animal Shelter. PHOTO By Tim Kucharuk / CKRW
The Humane Society Yukon may see the board of directors resign, and the Mae Bachur Animal Shelter possibly close.
The Mae Bachur Animal Shelter in Whitehorse says it's facing some difficulties and may have to close if it doesn't get some direction.
Carol Oberg with the Humane Society Yukon says costs from a court case and lack of a financial review have left the shelter in peril.
She says the shelter also went to a bookkeeping computer system rather than having a proper bookkeeper to save money, and the move backfired.
"Now we've had to go back. In trying to save money, we actually have to re-do all of that stuff. It gave us figures that weren't always in the right spot, so we were getting busy fixing that all that up and everything and that's also very costly."
Oberg says the society is not in compliance with the Yukon Government and may lose their quarterly payment on December 31st, which would force the shelter to close.
She says members aren't happy with the direction of the society, and board members are burned out.
"So we just said okay, this is just not working. it's not working for us, it's not working for the dogs, the cats, the shelter and it's very stressful on the board. So we've decided to have a public meeting and just say okay; what do you want to do?"
She says the public meeting is planned for November 26th to get direction, and the board is willing to resign and have the shelter move forward with new members.