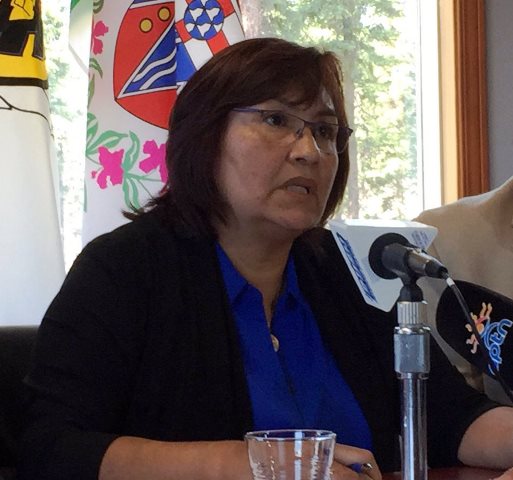 Kwanlin Dun First Nation Chief Doris Bill. Photo: Tim Kucharuk/CKRW file.
Kwanlin Dun Chief Doris Bill says a man who urgently needed to get from the airport to the hospital was left stranded by three Yellow Cab drivers.
The Chief of the Kwanlin Dun First Nation is expressing outrage over how one of her citizens was treated by the Yellow Cab taxi company in Whitehorse.
Doris Bill has written a letter to Yellow Cabs outlining the situation which allegedly took place at the Whitehorse Airport on April 23rd.
Bill writes a man had flown in on the late Air North flight and needed a quick urgent trip to the hospital to see his brother who was being medevaced from Vancouver to Whitehorse at the same time and wasn't expected to survive the medevac flight.
She says the man had a Non-Insured Health Benefits Voucher entitling him to medically necessary items and services including cab rides, however, he was refused by three Yellow Cabs leaving him stranded.
Bill herself was at the airport at that time and personally gave the man a ride to the hospital to see his brother, who did survive long enough to make it to Whitehorse.
The man's brother has since passed away.
Chief Bill calls the situation reprehensible. She has also sent the letter to the territorial government, city, and program benefits coordinator calling for change.