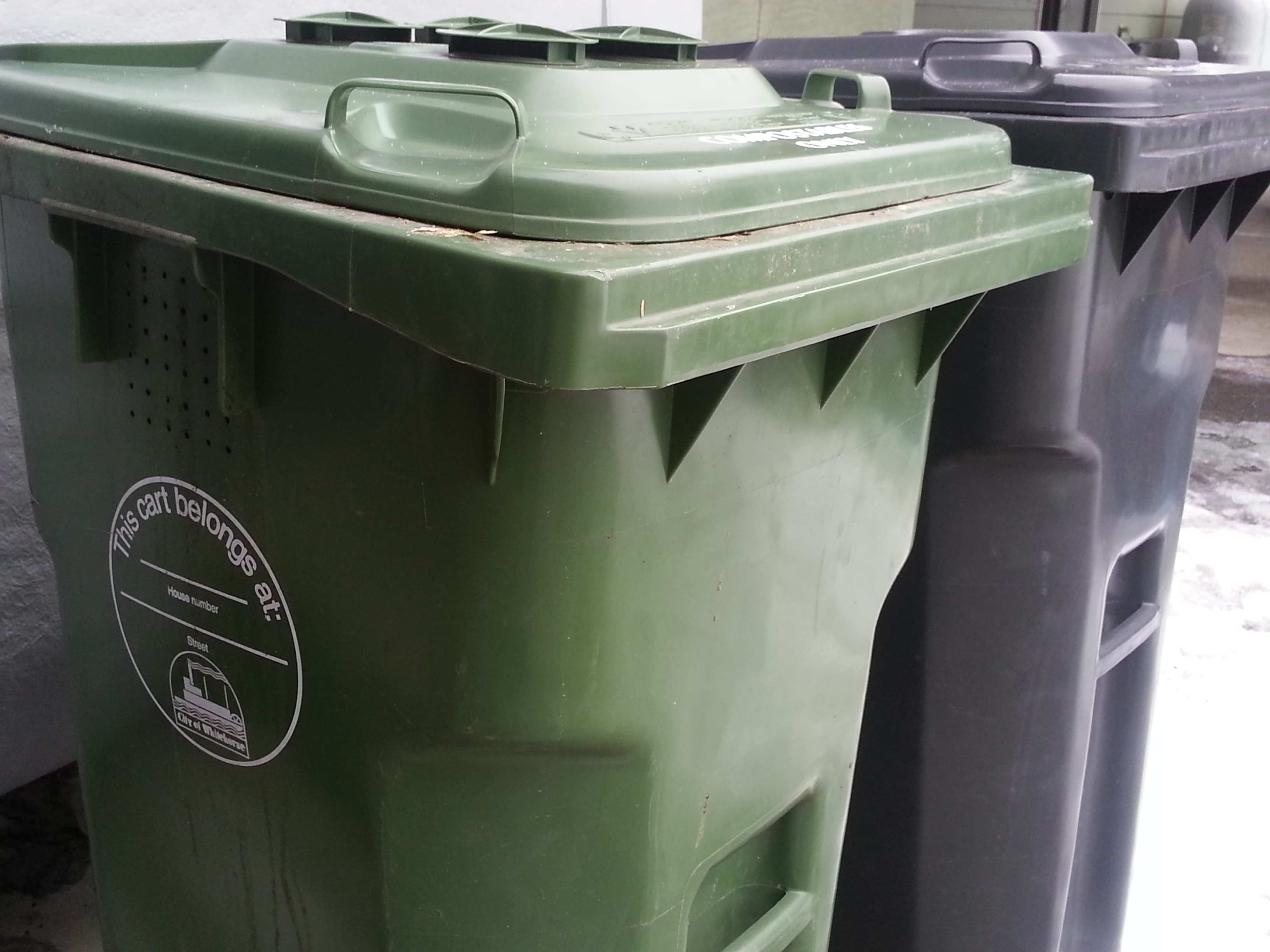 Starting in January, the city's compost program will include food service business, and multi-unit buildings. Photo: Tim Kucharuk/CKRW file.
Starting in January, restaurants, and apartment buildings will be able to compost under the city's existing system.
Whitehorse city council is working to improve waste management in the city by expanding their compost program.
In a unanimous vote at Monday night's meeting, food service businesses and multi-unit residential buildings will now be required to compost starting as early as January, and will be phased in throughout 2019.
Tipping fees and other charges will also go up. and the compost facility will be expanded to accommodate the extra 1,000 tonnes expected per year.
Some members of council took time to address the overall waste management system not only in the city, but the entire territory.
Councillor Betty Irwin says the city needs to enforce the rules to address the garbage problem.
"We have got to be really really militant in trying to enforce the waste management processes and procedures that we've got." Irwin told council.
"Because we've got to protect that landfill of ours, so we're not looking for another one in 10 years."
Mayor Dan Curtis also spoke to the issue, saying the territory also needs to do its part and implement a territorial waste management plan.
"Quite frankly, I'm feeling exasperated by this file because it really hasn't gone very far." Curtis told council.
"We do have intergovernmental meetings, and it seems like no advancement ever happens when we meet. (They say) we're working on it, we're working on it. I've been hearing that for six years, and there's been very little movement."
Curtis says time is not on our side and he hopes the government recognizes the urgency of the issue.