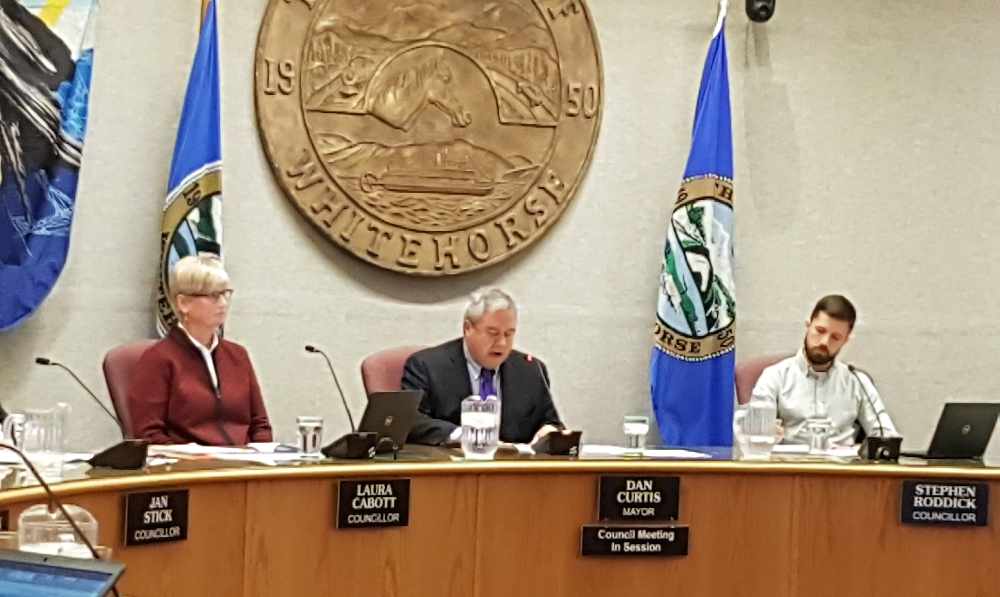 Whitehorse City Council has six areas of focus as part of setting new Strategic Priorities. Photo: Tim Kucharuk/CKRW file.
There are six main priorities with each department having a 'to-do' list.
Whitehorse City Council is finalizing their strategic priorities not only for 2019 but the rest of their term on council.
The six priorities and initiatives for 16 departments were passed by council at Tuesday's meeting, after a one-month delay.
Mayor Dan Curtis says council wanted a second look as some felt the priorities did not cover the values of the people they talked to.
"Though they may not be the things we are working on exclusively, but (council) really wanted this document to showcase the array of things and concerns and values this community has," Curtis told reporters. "That's why we dove in a little bit into the 16 work plans."
City Manager Linda Rapp says the 12-page document provides clear direction to city departments.
"We know the expectation is we are reporting on progress towards achieving some success in these areas, and that we are doing these on a regular basis, typically quarterly." Rapp said.
The 2019 priorities include the Official Community Plan, Emergency Preparedness, Attainable Housing, the Building Consolidation Project, Asset Management, and next year's Arctic Winter Games.