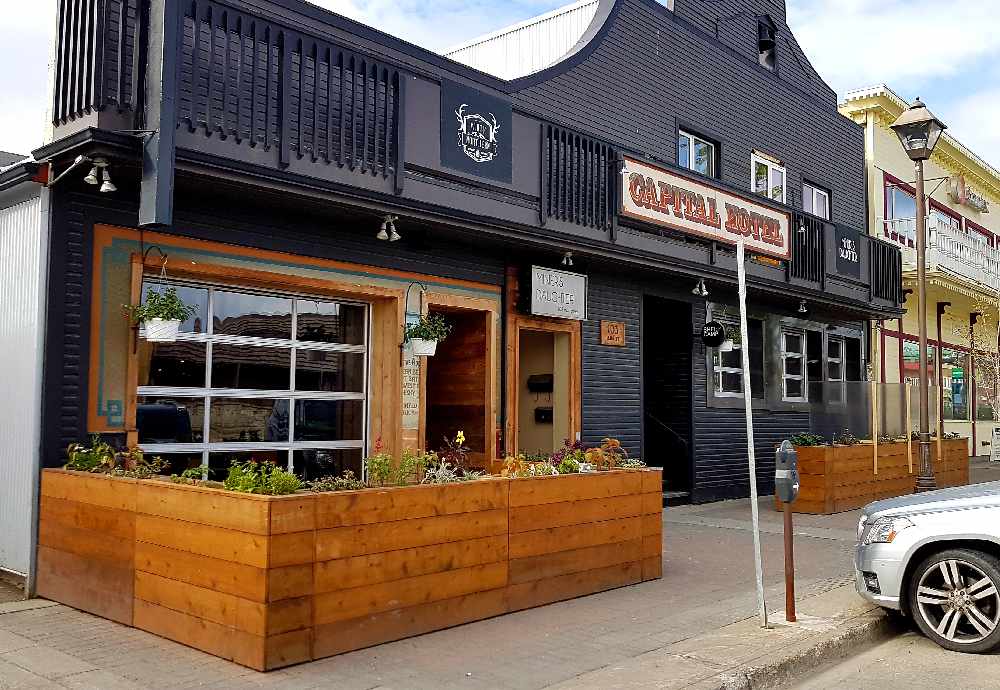 The Dirty Northern Public House on Main Street in Whitehorse. Photo: Tim Kucharuk/CKRW.
With COVID-19 public health guidelines limiting restaurants to 50 percent capacity, owners are asking to use public sidewalks and parking lots for more tables.
The owners of two downtown Whitehorse restaurants are asking the city to allow for an expansion of table capacity onto city sidewalks and parking lots.
At Monday's meeting, council heard from Dirty Northern Public House owner Katja Schmidt and Eddie Rideout with Wayfarer Oyster House via a written submission.
Both say the 50 percent reduction in tables due to physical distancing requirements is putting the pinch on their business.
Councillor Stephen Roddick says this is something he'd like to consider, but time is of the essence as it's a short summer season.
"What (are) the barriers moving this forward," asked Roddick. "We've identified a few with respect to Highways and Public Works and the Motor Vehicles Act, (and) considerations regarding accessibility."
"I guess I'm just looking for are there solutions here? Are there ways we can try to make this work on a pilot project basis?"
City Manager Linda Rapp says the matter has been looked at by their economic development department, and all establishments would have to be considered.
"(We would look at those) that don't have an option of moving out onto a street or a sidewalk," Rapp told council. "I think we would want to take a look at it as a whole and see how we could recommend some options potentially to address it."
Council directed administration to look into the matter and come back to a future meeting with a report.