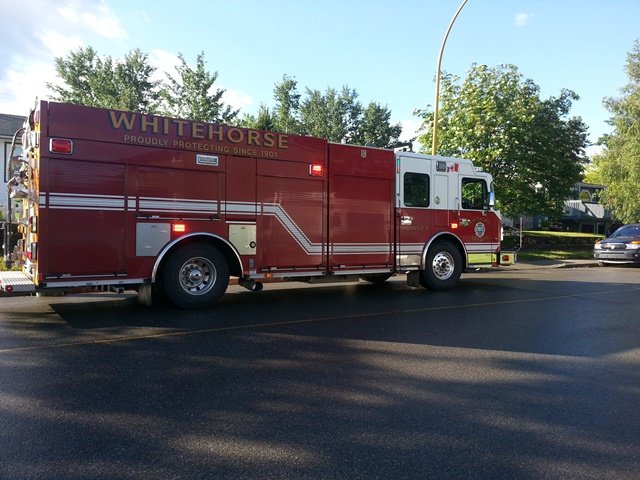 Michael Dine is out as Whitehorse Fire Chief. Photo: Tim Kucharuk/CKRW file.
The City and Michael Dine are parting ways after less than one year on the job.
The City of Whitehorse is looking for a new Fire Chief.
The City says Michael Dine was released from his duties on Friday.
In a short statement, Myles Dolphin in the City's Communications department says Dine was still on probation. He says as it's a Human Resources matter, no other details can be shared.
Dolphin says Deputy Chief Chris Green will be acting Fire Chief in the interim.
Dine was on the job just under a year, having spent 20 years with the Pender Island Fire Rescue in B.C.