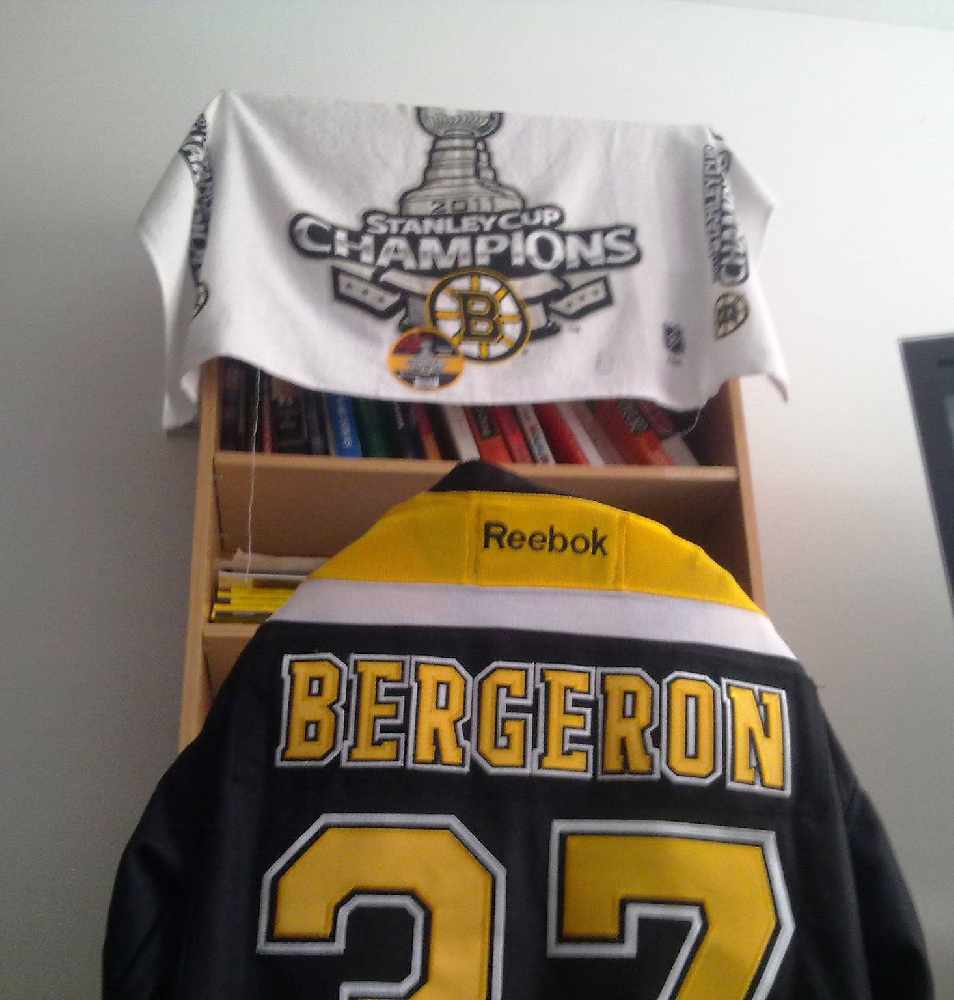 Brandon Kassbaum is hanging up his NHL jersey in protest for two weeks while the Olympics are on. Photo: Brandon Kassbaum.
For two weeks, Brandon Kassbaum says he's not going to watch any games involving his beloved Boston Bruins, or any NHL for that matter, in protest of pro players missing their first Olympics in two decades.
A big Boston Bruins fan in Whitehorse says he's taking a two-week break from the team, and from watching NHL hockey while the Winter Olympics are on.
Brandon Kassbaum says it's his way of protesting the lack of NHL players at the games, and he blames Commissioner Gary Bettman, and the league's top brass.
Kassbaum says he will instead focus on Canada's Olympic hockey team, and the other sports going on in South Korea.
NHL'ers had been participating in the Olympic Games since 1998.