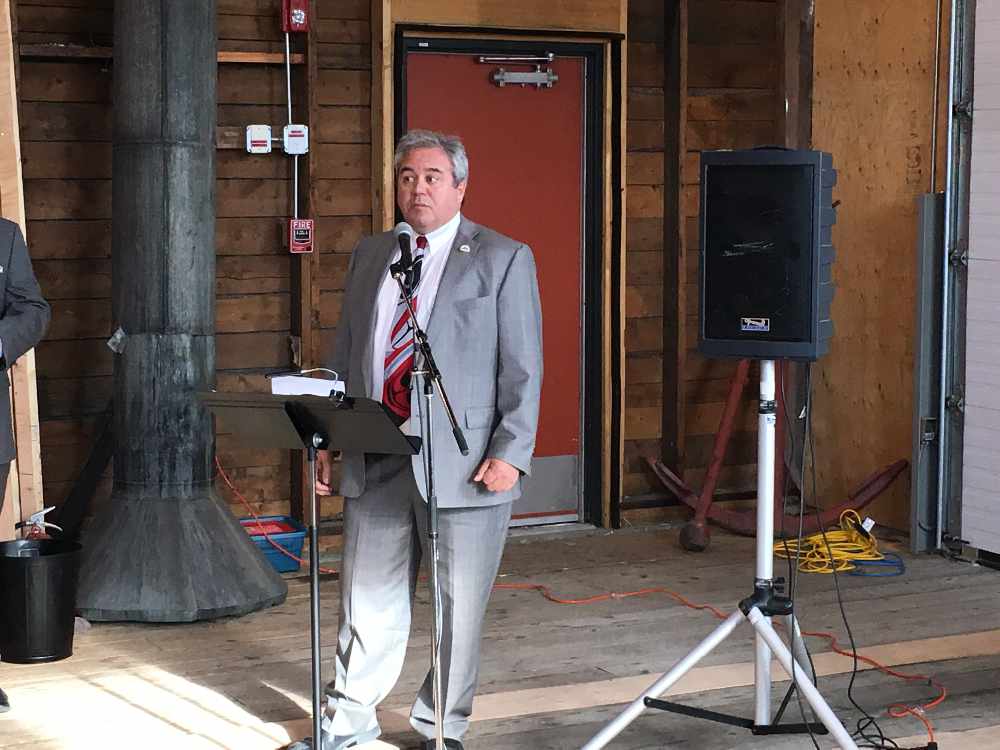 Whitehorse Mayor Dan Curtis speaking at a business event, Sept 07,2017 (Oshea Jephson/CKRW)
Mayor Dan Curtis says the job is rewarding and he will be seeking re-election next year.
The mayor of Whitehorse says he's going to seek another term in office during municipal elections which are slated for next year.
Dan Curtis was asked about his intentions at this week's city council meeting, and says he's never had a job he's enjoyed so much, and while it has some challenges, it's very rewarding.
"I've never had a job that I've enjoyed so much and it's really rewarding and it's really gratifying, and it's got some challenges but it's got some tremendous success as well and I think that we live in the most beautiful place in all of Canada and I hear it everywhere I go that people love it here and they want to come here, and they want to come enjoy what we have, and they want more of it."
"How lucky am I to have one of the most beautiful places to be the mayor, of one of the most beautiful places in the world so It's a great job. I'd recommend it to anybody but I'm certainly hoping I can gain the trust and support of the citizens of Whitehorse. Give me another shot."
Curtis was first elected as mayor in 2012.