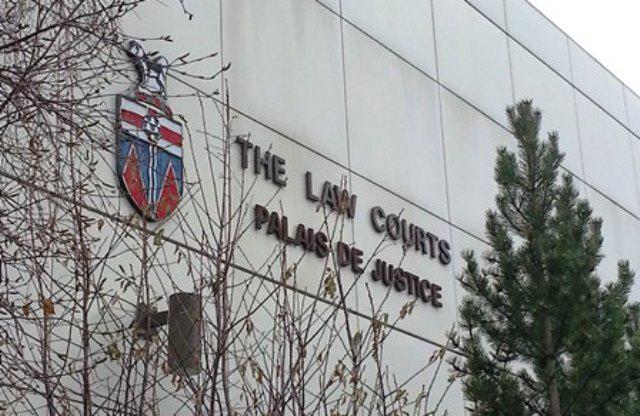 A Whitehorse murder trial is now hearing evidence. Photo: Tim Kucharuk/CKRW file.
14 jurors are hearing the case of Edward Penner who is accused of first-degree murder in the death of Adam Cormack in June 2017.
A warning some of the details of this story may be difficult to read.
The opening statement of a Whitehorse murder trial in Yukon Supreme Court is beginning to lay out the puzzle for jurors in the case of 22-year-old Edward James Penner.
The B.C. man is accused of first-degree murder in the death of 25-year-old Adam Cormack on June 28th, 2017.
Crown counsel Amy Porteous told the jury of 14 Wednesday afternoon the case involves the drug world. She said while jurors might not get the proper order of the puzzle, they shouldn't jump to conclusions as evidence is laid out.
Porteous described how Penner and Cormack left a party with a friend and went to a gravel pit just off the Alaska Highway which was known as an informal shooting range.
The jury heard from Porteous, the crown intends to prove beyond a doubt Penner shot Cormack in the head with an AR-15 near the pit located just off the Alaska Highway.
Porteous says the jury would hear evidence about how Penner allegedly threatened others after the fact telling them quote--'you'll end up like Adam'.
The jury heard how Cormack's body wasn't found until the next day.
As the details were being read to the jury, a member of the public gallery uttered expletives toward the accused.
The first witness was a forensic expert who went through in graphic detail for the jury what he found at the scene.
Trial off to a slow start
Meantime, there was a snag to begin the Penner trial.
Three jurors were dismissed for various reasons earlier Wednesday morning, which left 13 to sit on the 14 person panel.
Deputy Justice Scott Brooker sent sheriffs to Main Street to gather up 20 more prospective jurors.
The jury was finalized a few hours later with eight women and six men set to hear the case.
The trial continues Thursday.