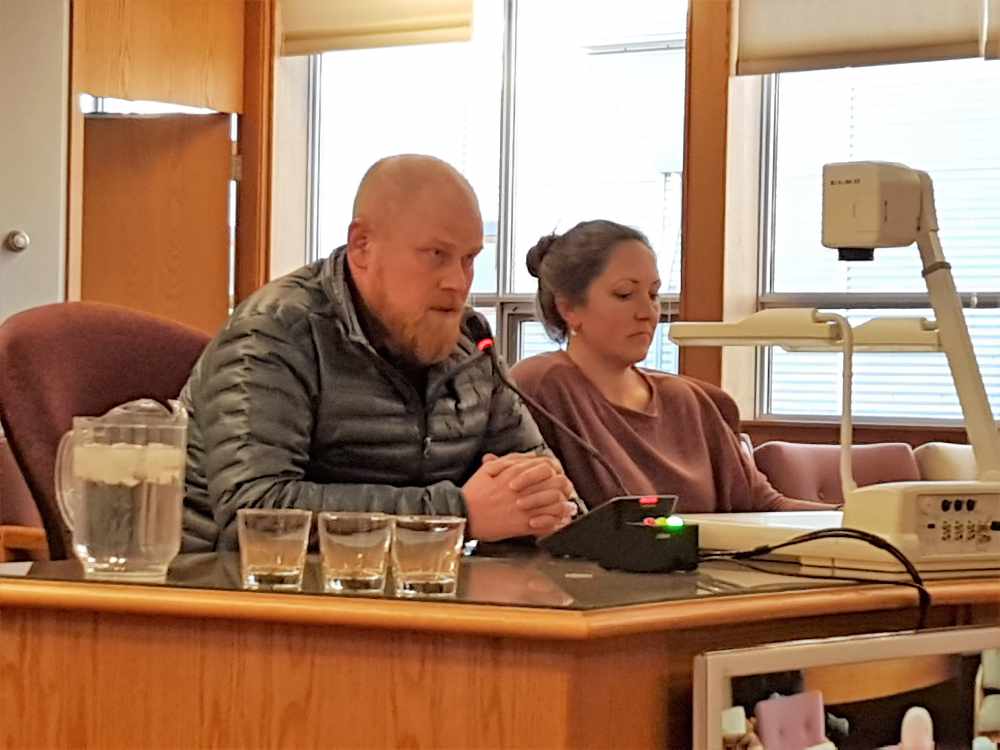 Ben Asquith and Alexandra de Jong Westman with the Da Daghay Development Corporation touted the quarry and development project in a presentation to council in March. Photo: Tim Kucharuk/CKRW file.
A proposal from the Da Daghay Development Corporation has been pulled from city council consideration.
The Da Daghay Development Corporation has withdrawn its application to amend the City of Whitehorse's Official Community Plan to allow a quarry south of Valleyview.
There's been no word from the development arm of the Ta'an Kwäch'än Council about the sudden withdrawal, and the public hearing at Tuesday night's city council Meeting was cancelled.
Development Services Director Mike Gau says City Administration received confirmation of the withdrawal at 2 p.m. Tuesday.
"The bylaw will come back around for cancellation just to tidy up our books, but the applications has now been removed." Gau said.
Gau says there are ways the DDDC can still move forward with the residential component of their project.
"If they want to follow our zoning bylaw, they could apply for a zoning amendment to pick one of our 16 residential zones, and that would be allowed without amending the OCP."
The proposed quarry received a number of complaints from the public during an open house put on by the corporation earlier in April, and in appearances at city council.