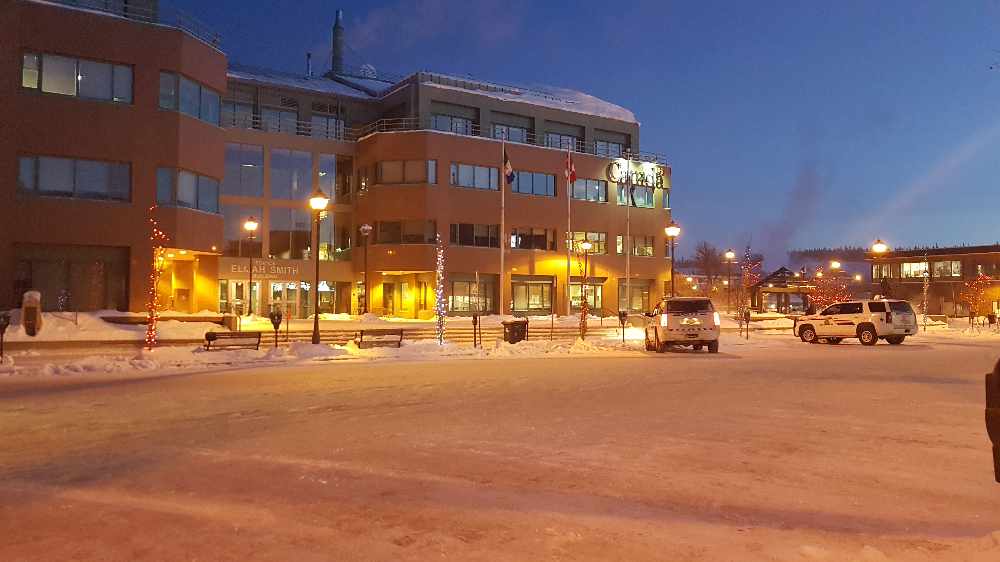 RCMP vehicles outside the Elijah Smith Building on Main Street Monday morning. Photo: Tim Kucharuk/CKRW.
Police were called to the Elijah Smith Building on Monday morning and determined the package was not dangerous.
A suspicious package left at the Elijah Smith Building in downtown Whitehorse turned out to be false.
After 7 a.m. Monday, police were called to the front atrium of the building after getting reports an unknown package was left behind.
In the interest of public safety, the M Division Explosive Disposal Unit was called in investigate.
Police say after getting information collected at the scene, a review of surveillance video, and conversations with witnesses, the package was downgraded to non-suspicious and cleared from the scene.
RCMP are thanking the public for their cooperation during the incident.