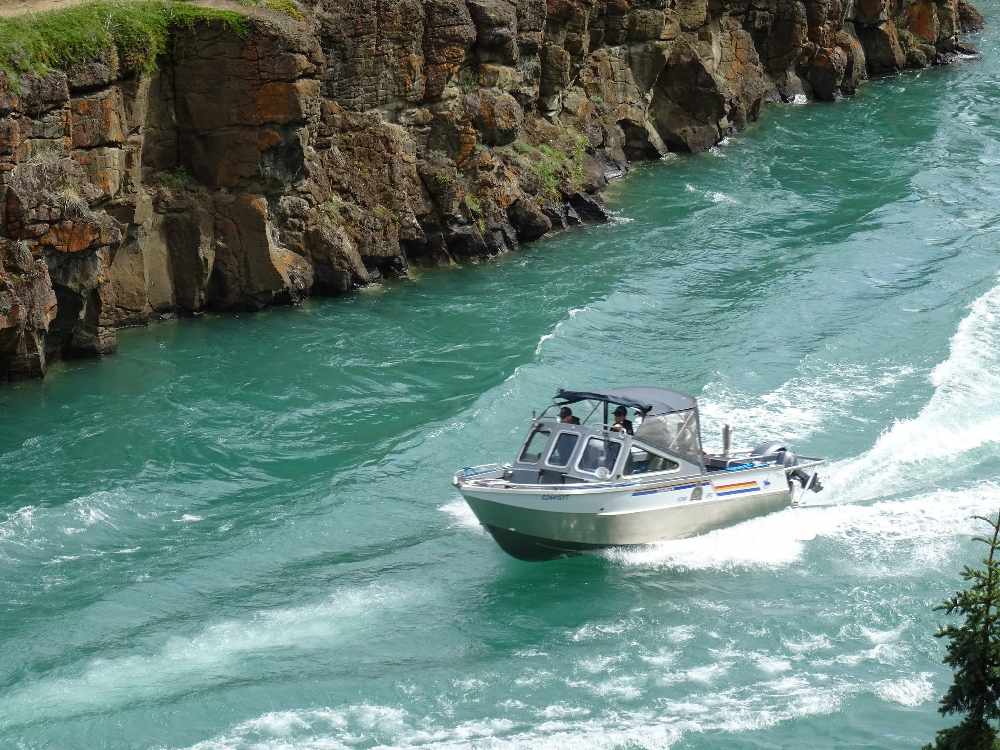 The RCMP used a River Boat to reach the man in the Yukon River. Photo by Yukon RCMP.
A concerned Transit Employee with the City of Whitehorse called in the incident.
A 62-year-old man is in hospital after being rescued from the Yukon River in Whitehorse.
On Tuesday morning, RCMP received a call from a city transit employee about a man who was believed to be causing harm to himself and police responded by boat along the Yukon River.
RCMP located the man in the river and convinced him to swim towards them.
An RCMP riverboat was used to bring the man to the boat launch for treatment by EMS, and then he was taken to the hospital.
Police say the transit employee's quick actions helped the police respond quickly, and played a key role in seeing the matter resolved safely.