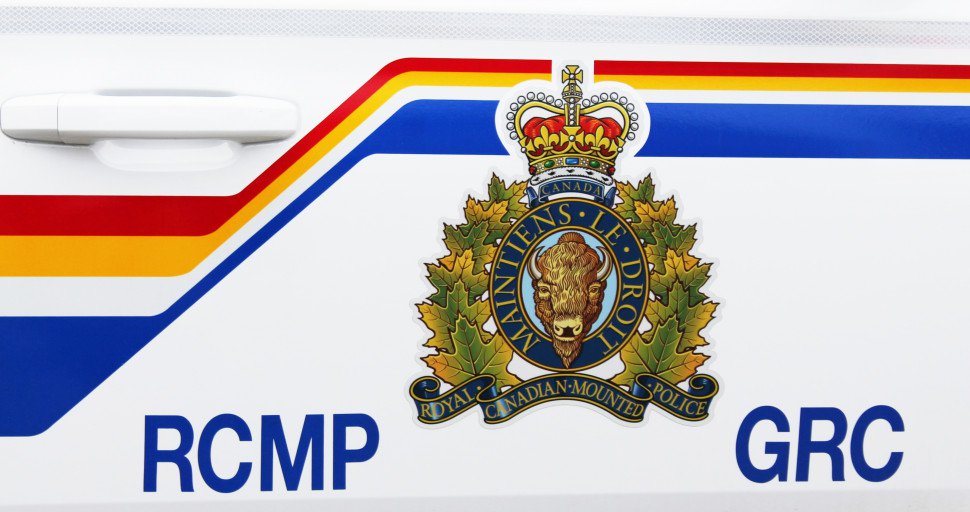 Police are asking members of the public with related information to come forward and help the investigation. PHOTO: RCMP / File
Police are looking for Wednesday morning's robbery suspects.
Whitehorse RCMP is requesting the public's help in identifying two individuals involved in an armed robbery at the Yukon Inn in Whitehorse.
A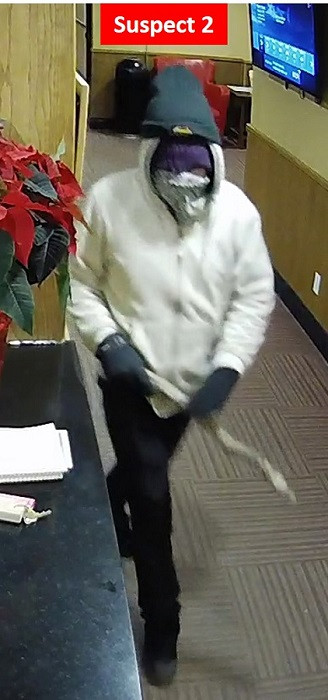 t 2:20 am on Wednesday, the two robbers entered the back door of the inn and demanded money from the front desk.
The male suspect was carrying a knife and is described as short and somewhat stocky, wearing a black zip-up hoodie with a black face covering, blue jeans, black gloves and black shoes or boots.
The second suspect is possibly female and was carrying a stick, approximately 6 feet tall and thin, wearing black pants, a white hoodie, a purple face covering, a black toque, grey fleece gloves and black shoes or boots.
After the money was handed to the robbers, the male suspect cut computer and telephone cables at the front desk and threw electronic devices and computer monitors onto the floor.
RCMP are asking for anyone with information to please come forward.
PHOTO: A still image from a security camera of the second suspect. From Yukon RCMP / Social media