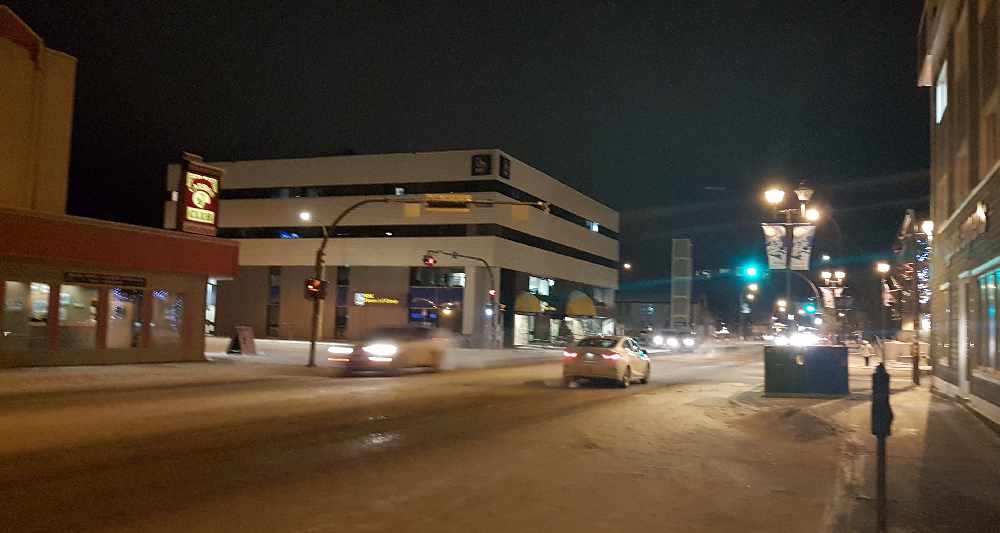 Police are reminding drivers to be wary of intersections around the city after a number of recent crashes. Photo: Tim Kuchaurk/CKRW.
Police say there's been an increase in accidents at intersections and Yukoners need to slow down.
The head of the Whitehorse R-C-M-P says drivers need to slow down when approaching intersections.
Inspector Keith MacKinnon says there's been an increased number of accidents recently as drivers are not observing intersection safety.
"Running red lights, increasing their speeds going into intersections when they should be slowing down, especially given the road conditions." MacKinnon said.
MacKinnon says RCMP have had preliminary discussions with the city about installing traffic cameras at intersections.
"Police officers can't be at every intersection all the time." said MacKinnon.
"It may be something if we need to explore that to enhance safety, we're all for it."
MacKinnon says crosswalks, especially during the dark, winter months are hazardous for pedestrians, and police will be increasing enforcement in high traffic areas.