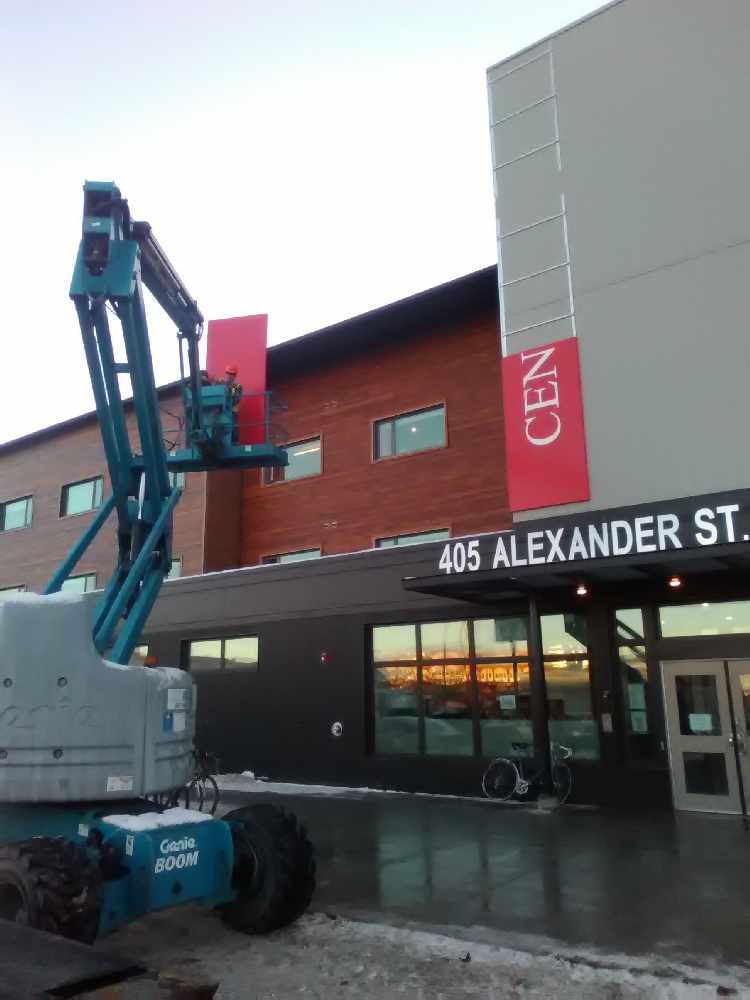 The Salvation Army's Centre of Hope sign comes down on Friday. The Yukon government takes over the facility on Thursday. Submitted Photo: Walking Wolf.
The Salvation Army's Centre of Hope will be known as the Whitehorse Emergency Shelter when ownership and operations change hands to the territorial government on Thursday.
The transfer of ownership and operations of the Salvation Army's Centre of Hope in downtown Whitehorse to the Yukon government is ongoing this week.
Health and Social Services says Thursday's mid-day changeover will have four noticeable changes. including 24 hour a day intake, and 20 additional shelter cots.
The shelter will operate as a low-barrier shelter based on harm-reduction principles, and clients will be able to remain in the dorm rooms longer.
There will also be some staffing changes, and meal service, shower and laundry access, and Wednesday social activities will remain the same.
Health and Social Services say the facility will operate under the initial name of Whitehorse Emergency Shelter before a new name is selected with community partners.
The $14.3 million dollar facility with 25 emergency shelter beds and 20 transitional housing apartments opened in late October 2017.